Top 10 Best Pregnancy Test Kits In India
What's the more beautiful than a gift of life yet-to-be-born, humming and murmuring inside you? Well, there's nothing but obvious. Pregnancy, from the moment you know about it to the moment the little one is born, is a sole but special phase in the life of a woman. It goes without saying. However, every time you are expecting, it becomes quite infeasible to rush to the gynecologists to check whether you're pregnant or not; neither does it make sense too. Nowadays there are many ready-made pregnancy kits available in the market through which you can do a pregnancy test at your home.
If you too are expecting the little one's arrival, check out these top 10 home based pregnancy kits available in India.
10. Clearview HCG Pregnancy Test
Sometimes due to a smaller amount of HCG (human chorionic gonadotrophin) in urine, one test might not be sufficient to confirm the pregnancy. Therefore, it is always a good idea to purchase a kit that's reliable and comes with additional sticks as well. This Clearview kit features upto twenty sticks in one pack. Plus it comes with a detailed guide of instructions that will help you check pregnancy from the very first day of a missed period.
9. Quidel QuickVue Urine Test Kit
The news of pregnancy isn't a small thing. Of course, you wouldn't want to wait for a test to confirm your gestation after hours. Quidel simplifies this for you. Their QuickVue test kit comes with a two-color meter that detects the symptoms of pregnancy within three minutes. Simply use 3 to 5 drops of urine and the pipette will rapidly show the result.
8. Cardinal Health Pregnancy Rapid Test Kit
Ranked in Top 25 of Fortune 500, Cardinal Health undoubtedly is the best when it comes to healthcare products. Featuring CLIA waiver for urine, this rapid test kit offers test for both urine and serum with a capacity of 20mIU/mL and 10mIU/mL respectively. It requires the stick to be dipped for at least 3 to 4 minutes to get the result. The kit comes with high sensitivity, around 99%.
7. AlereTM hCG Dipstick
Based in Massachusetts, Alere is one of the leading player selling rapid on-the-go diagnostic test products. This dipstick offers an accurate pregnancy test in as less than three minutes while keeping up with more than 99% sensitivity. With a cut-off level of 25mlU/ml, the stick is made to work on lateral flow testing method. Dip it for 5 to 10 seconds and see what's destiny got in store for you!
6. Pregcolor Card Gold Pregnancy Test
One of the most used pregnancy tests, this test kit by Generic comes with a clear, detailed manual that outlines the step by step procedure for test. Collect two to three urine droplets and put the mouth of the dropper on the device marked with 'S'. Within 3 to 5 minutes of the procedure, the marking verifies whether the female is bearing a child or not. However, make sure to check the expiry date of the kit.
5. Clearblue PLUS Pregnancy Test
Five days before you're going to first miss your period, Clearblue's test will inform you about the good news and that too in as less than a minute. The tip of the strip will turn from white to pink. However, if the result is white, it's always a good idea to wait for 3 to 4 more minutes. The newer models of the kit come in an ergonomic shape with 50% wider tip and curved handle, which makes it even easier to do the sampling. Plus it's hygienic too.
4. Dr Reddy's Velocit Eazy
Though quite delicate to handle, Dr. Reddy's test strip is widely popular among women. Coming with a longer edge and wide test screen, the strip allows quick and easy confirmation of the test result. Only thing to make sure while using this strip is that if you are directly urinating over it, make sure to urinate only on the absorbent part of the strip. Even a drop fallen over the test scree or any other area can damage the instrument or can even show distorted results.
3. Accutest hCG Pregnancy Strip Test
If you are looking for a portable and pocket-friendly solution to a pregnancy tester, Accutest is the thing for you. You can get it at an in-budget price starting merely from Rs. 40. To another advantage, the tester features a dropper along with the test strip providing convenience of testing with the urine. Just three drops of urine and three minutes of time is what it will take you to check your pregnancy through Accutest.
2. I-Can Pregnancy Test Kit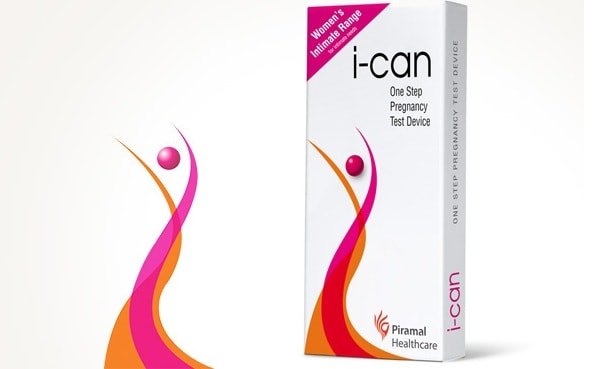 Manufactured under healthcare giant Piramal Healthcare, I-can provides not just a pregnancy tester but a complete solution to all your questions from the date of ovulation to pregnancy. If you are seeking expert advice while remaining in the convenience of home, I-Can is perfect.
1. Prega News Test Kit
One of the most reliable and trustworthy brands in pregnancy check, Prega News is used by thousands of women today. Headquartered in New Delhi, they have derived their name by concatenating 'pregnancy' and 'good news' i.e. Prega News. One of the best things about their pregnancy test kit is the Silica Granules that they provide in addition to the test strip and a dropper. These granules help to absorb the extra droplets of urine thereby preventing the device from damage.
Dear women, if you too are standing at the doors of motherhood, use any of the kits mentioned above to give the good news to your loved ones. And yes, have a Happy Mommy Day!