Sajid Nadiadwala is one of the most popular and successful film producers and directors in the Indian film industry. He owns the prestigious banner called Nadiadwala Grandsons, which is reputed to churn out a large number of hits in Bollywood till date.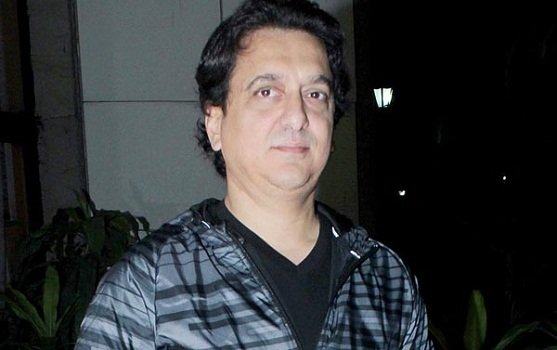 Net Worth: $ 55 million
Income Sources: Sajid Khan owns one of the biggest production houses in Bollywood, Nadiadwala Grandsons Entertainment Pvt Ltd.
Born: 18th February, 1966
Height:
Marital Status: He was earlier married to young actress Divya Bharti in 1992, but she unfortunately diet in 1993. Sajid remained single for many years after the incident and later married journalist Wardha Khan in 2004. The couple has two sons, Subhan and Sufyan.
Personal Background
Sajid Nadiadwala is the owner of one of the biggest banner in the industry, Nadiadwala Grandsons. The most prominent phase of his life was when he met with the 18 year old actress Divya Bharti and the couple fell in love at first sight. They got married, but kept the marriage secret for some time for the betterment of Divya's career. But the beautiful love story came to an end in 1993 with the tragic death of the young actress. Sajid did not get married for a long time, but he chose Wardha as his life partner as she understood that Divya would always be a part of his life.
Career Graph
Sajid Nadiadwala made a small beginning in the industry as a production assistant in the production house of his uncle, and one day he fulfilled his dream by establishing his own production house called Nadiadwala Grandsons Entertainment Pvt Ltd. His banner achieved success he could not even dream of and went on to boost the careers of some of the biggest stars in the industry, such as Salman Khan, Akshay Kumar and Govinda. His first movie "Zulm Ki Hukumat" came in 1992 and starred some big actors like Dharmendra and Govinda. His production house went on to give some big hits like "Waqt Hamara Hai", "Judwaa", "Jeet", "Mujhse Shaadi karoge" and "Har Dil Jo Pyar Karega", all of tehm performing wonderfully at the box office. He worked with almost all the big names in the industry. After the flop of his much hyped movie "Jaan E Man", Sajid was looking for a new lease of life which came in the form of the hit multi starrer comedy movie called "Hey Babyy". Again, Sajid tried something new in the incustry with his next film "Kambakkht Ishq", which had some big Bollywood stars like Sylvester Stallone, Brandon Routh and Denise Richards. Next came, hit movies like "Housefull", "Housefull 2" and "Anjaana Anjaani", all of which mustered huge collections at the box office. Sajid Nadiadwala also introduced Tiger Shroff, son of Jackie Shroff in the 2014 movie called "Heropanti", in which he was co starred with actress Kriti Sanon. It turned out to be a dream debut for Tiger and also proved that Sajid has a magical touch to transform everything into gold. The 2014 movie "Kick", which starred Salman Khan and Jacqueline Fernandez, again struck gold at the box office and became one of the biggest hits in the history of Bollywood, reinforcing Sajid's reputation as a producer.