Snehal Bhuta (Snehaal Bhuta), a seasoned finance and banking professional with over 15 years of experience, is making her a standout leader in her field. Her exceptional leadership abilities are evident in the resounding success of Amplus Mortgage Consultants in Dubai UAE. With an MBA under her belt, Snehal Bhuta has accumulated a wealth of knowledge and experience that she has generously imparted to her team, setting high standards for the company to live up to.
Snehaal Bhuta has an innate talent for effectively communicating complex information in a clear and concise manner, making her a natural educator. She excels in problem-solving, analytical thinking, and knowledge-building, among other key areas. Her wide range of experiences has served as a source of inspiration for those around her, encouraging them to strive for excellence.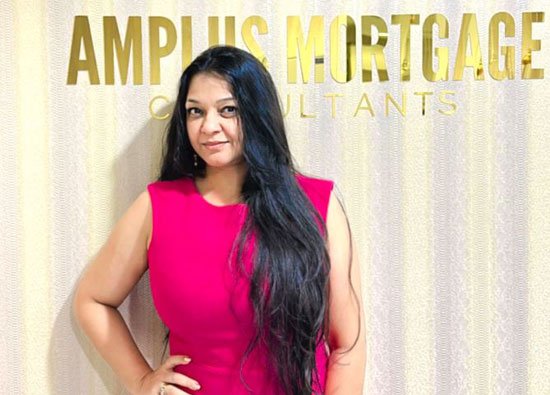 At Amplus, Snehal Bhuta provides tailored mortgage solutions to clients in the United Arab Emirates, leveraging her extensive lender network and taking into account their specific financial goals, objectives, and circumstances. Her team of experts is dedicated to bringing a wealth of knowledge and unwavering passion to the table, providing clients with top-notch service.
Snehal has been an integral part of Amplus's foundation and growth, tirelessly working to sustain the company's success and expand its reach. She has placed a strong emphasis on problem-solving, analytical thinking, and other qualities that have helped shape employees and the company into a winning organization. Her commitment to education and knowledge-building ensures that every employee has the necessary tools to perform at their best.
One of Snehal's most impressive strengths is her ability to foster a community that prioritizes customer service. Snehal Bhuta is a firm believer in providing customers with exceptional service and encouraging her team to do the same. This philosophy has been critical in establishing customer satisfaction as a core value of Amplus, which has resulted in significant benefits for the company.
Snehal's leadership qualities have been essential in establishing Amplus as a thriving mortgage consultancy enterprise. Her exemplary work ethic serves as a source of inspiration for her colleagues, motivating them to cultivate their own leadership abilities. Her unique blend of qualities and extensive experience has enabled her to effectively guide Amplus toward growth while inspiring her team to reach their full potential.
In all aspects of her work, Snehal Bhuta has effectively integrated her unique qualities and extensive experience to foster the growth of Amplus and motivate employees to reach their full potential. Her leadership abilities have fostered a culture of exceptional standards. At the same time, her unwavering dedication to providing top-notch customer service has established Amplus as one of the most esteemed mortgage consultancy firms in the United Arab Emirates.