Rituparna Sengupta is an acclaimed Bengali actress, who has not only achieved great fame an India but is also an internationally recognized actress. She possesses unmatched beauty and great talent, which make her a complete package.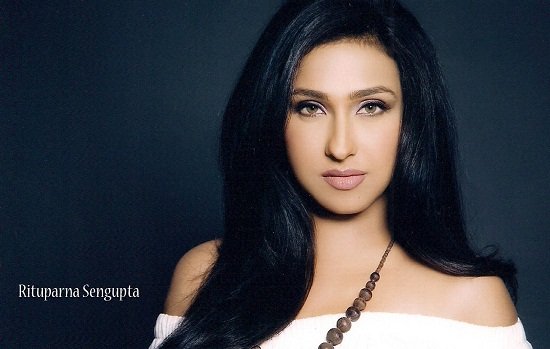 Net Worth: $ 20 million
Income Sources: Rituparna Sengupta is a highly sought after actress in the Bengali film industry,w ho has amassed a huge wealth from her acting assignments. She has done some Hindi films too, besides doing some brand endorsements.
Born: 7th November, 1971 (43 years old)
Marital Status: Rituparna is married to Sunava Chakrabarti, whos is an IT professional and CEO of a company called MobiApps. The couple has neem married since 1999 and has two children, a son Ankan and a daughter, Rishona.
Height/Weight: 6 feet 1 inch, 59 kg
Personal Background
Rituparna Sengupta was born in Kolkata and hails from a middle class family, who appreciated her talent and supported her through her journey into the film industry. She did her schooling from Mount Carmel School and got her Master's degree in modern history from the University of Calcutta. Additionally, she went to an arts school called Chitrangshu to learn music, dancing, painting and handicraft, according to her interests. She had to leave her studies to pursue a career in films.
Career Graph
Rituparna Sengupta made her acting debut in Bengali cinema with a movie called "Swet Patharar Thala" with Aparna Sen, which proved her to be a promising actress in the industry. It was her bold performance in "Dahan" which really established her as the sensuous beauty of the Bengali cinema. The film even fetched her a National Award for giving a brilliant performance. Her Bollywood debut came with a Partho Ghosh movie called "Teesra Kaun". She also played a negative role in a Zee TV Production called "Mohini", which co starred her with Sudesh Berry and Madhu. She also appeared in a Malayalam film called "Kadhaveedu" in 2013. Some of her acclaimed Bengali films are "Taan", "Parapaar", "Mrs Sen", "Aagun Palhi", "Chitra", "Chandar Bari" and the list goes on and on. She has also acted in numerous Hindi movies such as "Do Knot Disturb", "Love Khichdi", "Main, Meri Patni Aur Who", "Dil To Bachcha Hai Ji", "Bumm Bumm Bole", "Life Express", "Fox" and "Aakrosh". Rituparna has been acclaimed with several awards and honors during her illustrious career, particularly for her stupendous performances in the Bengali film industry.