Meri Hanikarak Biwi (&TV) Serial Wiki, Story, Timing, Cast Real Name
A funny take on the Indian wedding theme and vasectomy storyline, Meri Hanikarak Biwi is quite a loved show around. It portrays a different side of story when the world of marriage turns upside down. Here's us covering it today down below-
Wiki
Meri Hanikarak Biwi is a TV show part of the &TV which centers on the drama theme. It stars Karan Suchak and Jiaa Shankar in the lead roles and is produced by Sonali Jaffer of Full House Media. The TV show resolves around the issue of vasectomy.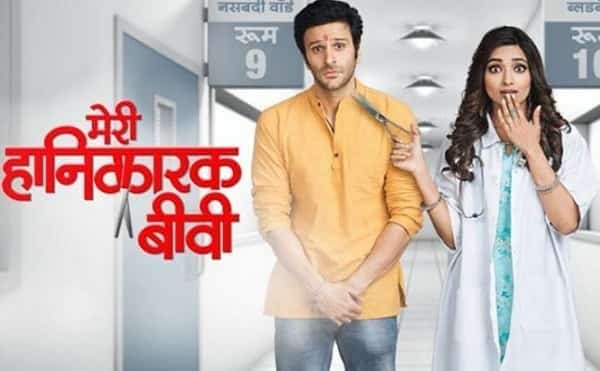 Story
The story features the characters of Akhilesh, a simple boy from Varanasi and Ira who is a doctor and hails from Mumbai. The doctor fiancée accidently performs the vasectomy on his fiancée Akhilesh and their marriage takes a weird turn of events. The motive of the serial is to showcase the issue of vasectomy in a light-hearted way and to bring awareness about it.
It also showcases the story of a man with two wives, one hailing from rural part and the other one hailing from modern society where the characters of the man is named Nasir Khan and the wives named as Pushpa and Bhoomi.
The show even runs a theme as Arrey Bandi ne kar di Akhilesh Bhiayya ki shaadi se pehlenasbandi, aisihai Meri Hanikarak Biwi. There is also light-hearted comedy in the show to entertain the audiences.
Timing
The show first premiered on 4th December 2017 and has completed 246 episodes till now. It is aired on &TV from Monday to Friday at 10:00 pm.
Cast Real Name
Karan Suchak as Akhilesh Pandey
Jiaa Shankar as Dr. Iravati Desai
Sucheta Khanna as Pushpa Pandey
Palak Purswani as Bhoomi Pandey
Nasirr Khan as Brijesh Pandey
Anjali Mukhi as Devina Pandey
Raju Shrestha as Ballabh Desai