Bitti Business Wali (&TV) Serial Wiki, Story, Timing, Cast Real Name
With many shows focusing on the make entrepreneurship and more, there weren't much shows made about a woman's financial achievement. &TV launched a new show taking into this very concept of a girl winning the financial freedom and achieving dignity. We will brief more of this here down below-
Wiki
The show is created by the well-known Raasesh Paswan and features the leading character played by Prakruti Mishra who acts as Bitti in this show. Prakruti is one of the findings of the Zee TV's much loved Cine stars ki Khoj. This show takes into her journey of how she wins the financial freedom whilst maintaining her dignity.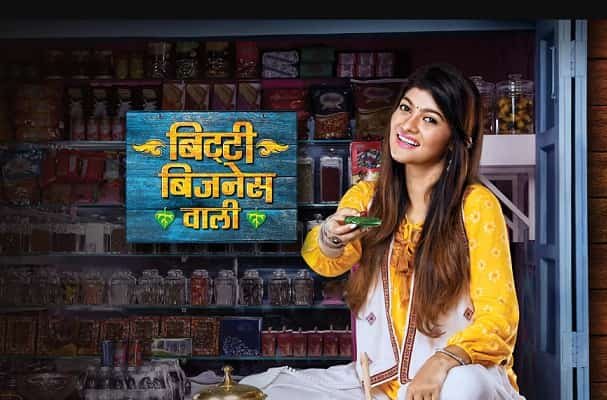 Story
We already know much about this that this show is a business and financial concept based one. Although what kind of business. Here Bitti, the opinionated girl takes a stringing battle against the traditional norms and starts a Paan shop, an unconventional theme for many as how a girl can do it.
But that is what this show is all about. Taking in the unconventional and blending it with what should be done to achieve the best. The lead character Bitti actually sets up the shop so as to support her family and this is what should be taken into regard. Her antics even invite the naysayers into her small town but that doesn't deter her from achieving what she set out for, a financial freedom with dignity.
The male lead played by Abhishek Bajaj will play the role of a contractual worker and will be named as Mahi. There are other titular characters too who play major role here.
Timing
The show airs on &TV from Monday to Friday at 7:30 pm.
Cast Real Name
Prakruti Mishra as Bitti
Abhishek Bajaj as Mahi
Waseem Mushtaq as Negative lead