Agnifera (&TV) Serial Wiki, Story, Timing, Cast Real Name
An Indian drama themes television series, Agnifera is part of the &TV network. It's been running around for quite a long time and has seen the viewership grow with time. We will talk more about the show down below-
Wiki
Agnifera is themed around the storyline of two brides and a groom and portrays the stark difference between the three lead characters. It stars Ankit Gera as the groom and Yukti Kapoor and Simaran Kaur as the brides. The show is produced and directed by the famed Ravi Raj under the banner of R&R creations.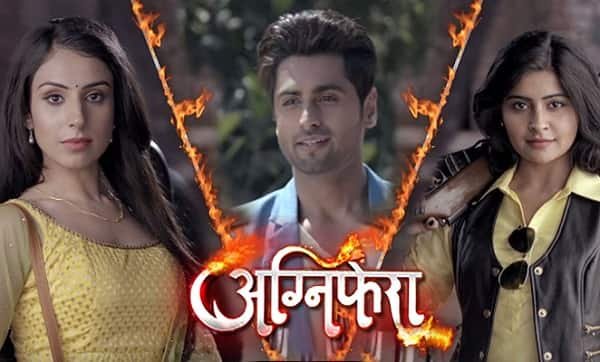 Story
The two lead female characters named as Shristhi who is played by Simaraan Kaur is a law student while the other one is Ragini Singh played by Yukti Kapoor who is a liud mouthed and bold persona. They both love a handsome guy who is named as Anurag and is played by Ankit Gera.
Shristhi's marriage talks begin and is fixed with Anurag but then in a twist of event, Ragini instead marries Anurag forcefully and Shristhi has to marry Anurag's younger brother names as Vishu. Vishu is a mentally unstable guy and dies later on after which Shristhi has to marry Baiju. Meanwhile there are plans made to separate Ragini and Anurag by the household.
There comes many twists and turns in the story portraying different scenarios around. Later on when Shristhi gets acquainted with Baiju, they both confess their love for each other. This creates quite an upset in the story.
Timing
The show premiered on 20th March 2017 and has already seen 431 episodes till date. It is aired on &TV from Monday to Friday at 8:00 pm.
Cast Real Name
Yukti Kapoor as Ragini Anurag Singh
Simraan Kaur as Shristhi
Ankit Gera as Anurag Singh
Mohak Khurana as Vishesh Singh
Ayaj Ahmed as BaijuKanpuria
Karan Goddwani as Kishan Thakur