Kanan Gill is a famous Indian Stand-Up comedian and a YouTuber. Kanan is famous for his pretentious movie reviews where he and Biswa together review some old Bollywood in a comical way. He is extremely talented and he has a huge fan following. He has a typical style of talking and that is what makes him different and unique from the other comedians.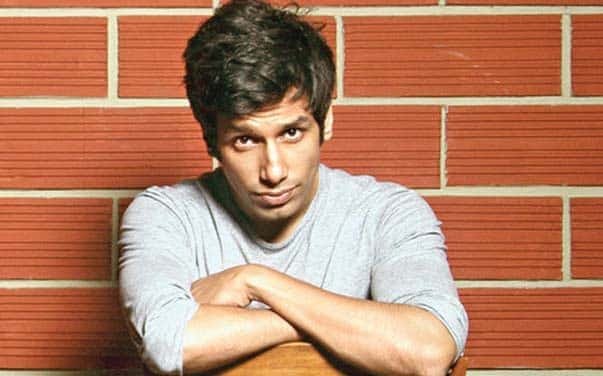 Net Worth:
The Net Worth of Kanan Gill is unknown.
Income Source:
The main source of income for Kanan Gill comes from his YouTube channel and his stand-up comedy acts. He will recently appear in a film, which will add to his source of income. 
Real Name: Kanan Gill
Date of Birth: 24 December 1989
Age:  29 Years
Height/Weight
Kanan Gill is Five feet and 9 inches tall and he weighs approximately 70 Kilograms.
Marital Status
Kanan is currently unmarried. There are no details about his girlfriends and affairs if there are any. Kanan is currently focusing on becoming a big star and his main focus is on to reach the level where he wants to reach.
Personal Background
Kanan Gill hails from Bangalore and he is a very famous Stand-Up Comedian. He was born on 24 December 1989. He is a writer, a stand-up comedian, a musician, and a fitness freak. He is also a little creepy and his humor and jokes can make you feel that way. Kanan finished his schooling from the Frank Anthony Public School, Bangalore and he pursued a B.E. in the Computer Science at the M S Ramaiah Institute of Technology.
He was also a part of the band, where he started writing the 'funny songs' and also became the lead singer. Kanan loves traveling and his job is such, which makes him travel across the country.
Career
Kanan Gill is a famous Stand-up comedian in India. Before becoming a stand-up comedian, Kanan was a Software engineer and he even worked in a company called as the Exeter Group Inc., for a period of three years. Kanan then one day participated in the Punch line Bangalore Competition. He exploded on the stage when he was doing a stand-up comedy scene by winning the Punch Line Bangalore competition. He got courage and went on straight to the open mic in Bombay at the comedy store. He always keeps the audience at the splits by his humor. Kanan from then on never looked back and made this his career and choice. He along with Biswa Kalyan Rath started a YouTube channel and a series called as the Pretentious Movie reviews, which became a sensation amongst the Youngsters, and they became the Internet cool guys. Kanan and Biswareviewed various movies starting from Gunda. Kanan has also worked in an improv sketch comedy show, which was called as- The Living Room and it was aired on the Comedy Central. He is making his debut as an actor in Sunil Sippy's film Noor, along with Sonakshi Sinha.
Properties and Cars
There are no details available about Kanan Gill's properties and cars.