20 Facts about Research and Analysis Wing (R.A.W) of India
Are you more of a secretive person who does not want to disclose personal things to others? Then, you would sure be interested in Research and Analysis Wing of India who is a secretive Government force who works for the nation. They are trained to deal with criminals and people who work against the country. Those officers who work for R.A.W stay hidden and they do not reveal their identity to anyone. R.A.W was established in the year 1962 and again in 1965. This agency works in dealing with the domestic matters and fight against terrorism.
Some facts about this Wing are listed as under: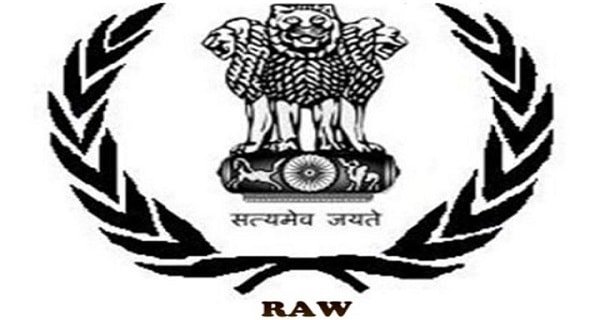 20. Quitting the earlier job to join R.A.W
R.A.W has strict guidelines and the one who wishes to join it has to follow those. The people who are selected from the defence sector to join R.A.W have to first give up their job in the defence force. Only then can they join this wing. R.A.W never wants their information to be leaked out.
19. One can go back to their original work once R.A.W work is completed
R.A.W takes different persons for one assignment and once it is over, they work in a very different way for their next assignment. Therefore, the force who does not have the courage to work for R.A.W can leave the department anytime and go back to their original work.
18. R.A.W is not an escape to get rich
R.A.W is a secret agency and they should have candidates on whom they can rely. They do not work with someone who can be easily bribed. R.A.W works have many risks, the money is less, and it is definitely not a ticket to get rich. One has to have confidence in himself before they join R.A.W.
17. R.A.W prefers armed force professionals as they have training already
R.A.W is in search of those professionals who are from the military background because they have knowledge about skilled armed forces. They do not need training and leadership skills are taught to them beforehand.
16. R.A.W has to be kept secret at all times
If you are planning to join R.A.W and it has been your dream to join it, then you should keep it a secret and you cannot even reveal it to your family members. If you plan to post it on Facebook, then you have to bid goodbye to the job.
15. Difficult training circumstances
The training for R.A.W is very difficult and the department checks not just physical but your mental performance will be checked. Many dropout from R.A.W even before they can go on an assignment because they are afraid of the circumstances. You cannot be afraid when you are in R.A.W.
14. Work at all times and no holiday
The work of R.A.W is not desk job and you have to available at work all the time and have to be present 24*7 for your work. Your family members should not know where you are. Work under any circumstance is their motto.
13. A good sports record is an advantage
R.A.W is more interested in those candidates who are good in sports because they can do physical labour easily. If you have a record in sports, that will be an advantage to get into R.A.W.
12. Do not dare to hide anything from the department
If you are a member of R.A.W, then you cannot hide anything from the department, as they need each information from you. You cannot outsmart R.A.W as they have every information with them.
11. Knowing different languages
A R.A.W officer has knowledge of every kind of language spoken in the world so that they can easily speak and deal with all kinds of people. Therefore, if you have knowledge of languages like French, German, Chinese, etc. it would be an advantage.
10. There should not be any police record
Any officer who wishes to join R.A.W should not have any police record and they should have clear record with no criminal activity involved. The one joining R.A.W should be a university graduate and directly join the force because they believe in taking young people.
9. The secrets of the spy dies with them
A R.A.W agent cannot disclose anything to his close ones, not even his family member. All the secrets of the spy die with the agent itself. No one can search for a R.A.W officer.
8. Life of R.A.W agent is different from the ones shown in movies
Movies show that lives of R.A.W agents are full of high tech gadgets and cars and with beautiful girl detectives near them. Nevertheless, the real life is very different from that. They do not get so much luxury and have to work in any condition.
7. India's nuclear program have to be kept a secret
R.A.W agents have information about nuclear programs that are launched by India and they should keep it a secret. Scientists and Indian governments have to deal with R.A.W agents or else the program will turn out to be a failure.
6. Recent mission accomplished for R.A.W
R.A.W recently was on a mission to Sri Lanka where they had to change the regime of Sri Lanka during the time of elections. R.A.W could accomplish in their mission and it is an addition to their achievements list.
5. Merger of Sikkim with India
China always wanted to capture Sikkim that is a part of Northeast. They have tried all ways out. Nevertheless, because of R.A.W, they could never capture it. Kao helped a lot and that lead to Sikkim to be a state of India.
4. Agency creation
The Creation of R.A.W was formed in 1968 under the leadership of Rameshwar Nath Kao, who was a greatest spymaster of that time. Under his leadership, R.A.W could form a great name in the world.
3. No gun for R.A.W officer
The best defence for a R.A.W officer is intelligence and they are not required to carry a pistol when they are on duty. They are dressed in plain clothes even in foreign country when they go on a mission.
2. Intelligent officer in the team
The officers in R.A.W are superb people who are talented but they cannot show off their skills and talents. No news are provided regarding their work in newspapers
Alternatively, in any magazines.
1. Any field of people can join R.A.W.
R.A.W can be joined by any field of people, be it creative or intelligent force. R.A.W is open to all.
These are some of the facts about R.A.W. Get ready for the action!