Jassi Gill is a popular Punjabi Singer and Actor. He started his career as a model but today he is popular for his songs and for the movies that he worked in.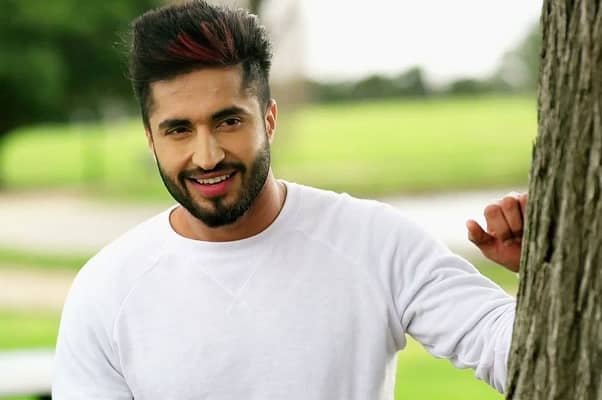 Net Worth
The net worth of Jassi Gill is not known.
Income Source
The main source of income for Jassi Gill is the fee he receives for working in movies and the fee he receives for singing songs. He is associated with many big names.
Real Name
The real name of this popular Punjabi Singer is Jasdeep Singh Gill
Date of Birth: 26 November 1988
Age: 30 Years
Height/Weight
Jassi Gill has a tall height and he is 5 feet and 9 inches tall. In addition to this, he weighs about 65 Kgs.
Marital Status
As per some of the reports, Jassi Gill is presently married but there is no confirmation about the same.
Personal Background
Jassi Gill is also known by the name of Jasdeep Singh Gill and he was born in Jandali Village in Ludhiana in Punjab. He completed his schooling from SantIshar Singh Ji Memorial Public School in Ludhiana and he later enrolled in Gobindgarh College to complete his graduation. Talking about his family, the name of Jassi Gill's father is Sardar Gurminder Singh and the name of his mother is not known. As per some of the reports, Jassi Gill is presently married but the name of his wife is not known.
It is known that he was never enthusiastic about making a career in the film industry and neither was he interested in becoming a singer but one of his professor in college noticed his talent and he encouraged Jassi Gill to pursue his career as a singer. This certainly changed the course of his life and he gained a lot of popularity.
Career
Talking about the career of Jassi Gill, it is known that he started his career with the stage shows and in 2011, he decided to release his first album called Batchmate. The album was an instant hit. One of the popular songs from Batchmate was Chhudiyan. The success of the album encouraged him to release a follow-up album of Batchmate with title Batchmate 2. In this album, there was a song called Lancer and it was one of the most popular songs of his career. This song was written by Narinder Batth and the song has over 16 Million views on YouTube. In the coming years, he sang many other songs and he released many other albums with Speed Record, Sony Music, T Series. As mentioned earlier, Jassi Gill also worked in many movies and the first movie he worked in was Mr and Mrs 420. He also worked in movies like Dildariyaan and Dil Vil Pyaar Vyaar. In 2018, he also made his debut in Bollywood with Happy Phirr Bhag Jayegi and the movie is due for release in mid of 2018.
Properties and Cars
The details about Jassi Gill's cars and properties are not listed on the web.