10 Interesting Unknown Facts about Aishwarya Rai Bachchan
India is packed with amazing and pleasant personalities in different industries. These personalities are composed of both man and woman. Because of their incredibleness as Indian personalities, they become successful in the fields they are into. One of the amazing women is Former Miss world and Bollywood beauty Aishwarya Rai Bachchan.
This woman is undeniably popular in the entire world. In this regard, here are 10 most interesting and unknown facts regarding Aishwarya Rai Bachchan: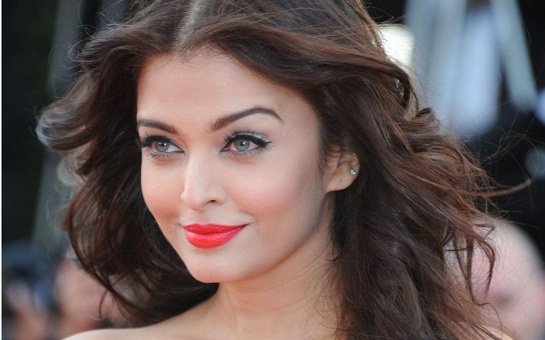 #1. Aishwarya was invited by the President of the United States of America, George W. Bush for a luncheon during the President's visit in India. But sad to say, she was not able to grant the request of President Bush.
#2. She's now one of the members of the legendary and famous Indian family, which is the Bachchan family. It happened after she married Abhishek Bachchan. They had a daughter named Aaradhya.
#3. She represented her beautiful country India in the Miss World 1994 pageant where she competed with 87 other women who came from the different parts of the world. Luckily, she was crowned Miss World 1994.
#4. She's one of the famous Indian actresses who conquered the international arena. She even acquired several awards for her excellent acting talent. She has also made a number of Indian films. Some of her movies are Khakee, Umrao Jaan, Dhoom 2, Bride and Prejudice, and her latest one titled, Jazbaa.
#5. The popularity of Aishwarya Rai certainly reaches even in the Netherlands. In fact, the Tulips in the Keukenhof Gardens in the said country were named after her.
#6. When Aishwarya Rai was in high school, she met her idol who was a famous Indian actress, named Rekha. The said actress tapped her on her shoulder in a certain grocery store. Rekha already recognized Aishwarya even before they met, and it was all because of her good looks and the modeling ads she had done.
#7. She's very famous in France. In fact, he was once invited to be one of the juries in the Cannes International Film Festival held in Cannes, France. What is even more interesting about it is the fact that she's the very first Indian actress who has given with such opportunity.
#8. Aishwarya once experienced to have a fractured leg. It was way back in the year 2003 when she met an accident while she was busy shooting with her Indian film titled, Khakee.
#9. She never wanted to be an actress when she was still younger. What she wanted is to study medicine and acquire a diploma from it. In fact, her favorite subject in college was Zoology.
#10. Aishwarya was once invited in Hollywood as a special guest in the most-viewed Oprah Winfrey show. She's lucky enough since she was the very first Indian celebrity who got the chance to appear in the said American show.
These are just 10 of the most interesting facts about the famous Indian actress and beauty queen, Aishwarya Rai Bachchan. Her great contribution in India and in the other parts of the world is really worth-praising.