India's consumer market is already a colossus on the global stage, but if economic reports are anything to go by, this is only the beginning. Through 2022, massive consumer companies have all relished in the continued growth reports shown in India despite conditions being less-than-favorable. Reports from payment providers suggest that payment volume in 2022 has increased significantly on 2019 figures, while eCommerce also continues to grow at break-neck speed.
As a result, droves of international companies seek to break into the Indian market. While each region has its challenges for European and US companies – from cultural preferences to prevalent languages – the nation as a whole is seen as a fertile ground for entertainment producers and platforms both for consumers and talent in some cases. Importantly, by the end of the decade, some 80 percent of households in India will be classed as middle-income, naturally resulting in a huge drive to consumer spending.
So, it makes sense that companies with proven products are trying to become household names in India now, with growth on growth all but inevitable for the next several years. Here are a bunch of different entertainment industries already finding a way into the hefty market.
A place for no-download browser entertainment
 IMAGE SOURCE: Unsplash
One of the main reasons why the entertainment-craving consumer base of India has been ignored by many production companies for so long has been the slow adoption of modern tech, often tied to a high price for entry. Now, many more people can access the internet via laptops, tablets, and smartphones, with the cost of the tech coming down significantly over the last decade. A leader in this regard has been Motorola's phone range, which is popular, high-powered, and cost-effective. Still, some limitations can be prevalent in various regions, which is why entertainment platforms that don't have additional requirements tend to do well.
YouTube, for example, has skyrocketed in India over the last few years, with music companies and artists piling music videos onto the platform to reach millions of viewers daily. There are now some 460 million monthly active users in India, as shown by the MBW user figures. It marks a quadrupling since 2017 when reports showed 121 million users from India on YouTube. An increase in accessibility to the internet has greatly helped, as has YouTube putting all music together on its trending pages, and releasing Indian charts in 2019.
Browser accessibility continues to be an important factor for some of the less-powerful devices used by millions. It's been noted by major platforms that specialize in this kind of offering, predominantly, online casinos. From Peaky Pigs to Aquanauts and ReDeal Blackjack, all of the games at the Betway online casino – be they classics or the latest releases – run smoothly through browsers. This also goes for the high-tech live casino games. As proof of the surge in interest among Indian players, this segment of the platform now features Live Teen Patti ad Live Super Andar Bahar – new games made specifically for India.
Hollywood looking to draw from Bollywood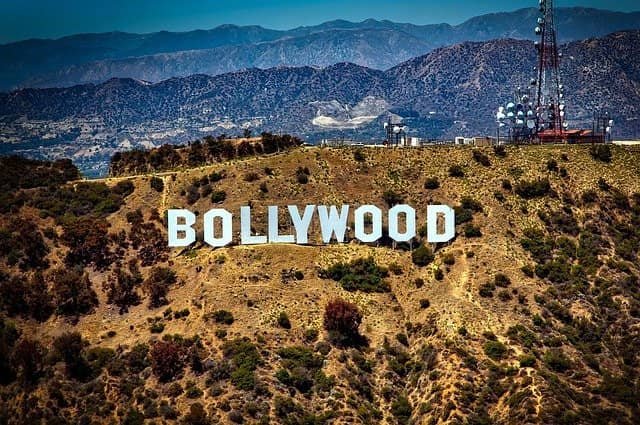 IMAGE SOURCE: Pixabay
There are a great many Hollywood success stories that do well in English-speaking markets and overseas. Hollywood flicks rarely make it as big in India as native productions and even rarer than the US studio executives seek to appeal to or draw from Indian productions, but that may be starting to change. There are now a fair few box office hits that have been inspired by Bollywood movies, such as Just Go With It (Maine Pyaar Kyun Kiya), Delivery Man (Vicky Donor), and Hitch (Chotl Si Baat).
It's also being made clear that Hollywood would like to draw from the on-screen talent of Desi movies and even increase flick appeal in India by doing so. 2022's The Gray Man welcomed Dhanush from Kollywood to play the heavy opposite Ryan Gosling. In Eternals, the casting choice was made to have Pakistani-American actor Kumail Nanjiani play Kingo, who poses as a Bollywood actor. The superhero movie grossed Rs 7.35 crore on the first day. You could also look to the late great Irrfan Khan's enduring impact in Hollywood, who was last in Jurassic World, The Jungle Book, and Puzzle.
Actors are also looking to go from Hollywood to Bollywood film productions. In the past, the likes of Sylvester Stallone, Ben Kingsley, Lester Speight, and Will Smith have had a go at Indian films, and now, arguably one of the biggest and most respected names in Hollywood might just come eastwards. Having worked with Dhanush on The Gray Man, Gosling gave an interview to India Today in which he says that he'd like to collaborate on an Indian production.
In 2022, we also saw the unprecedented international success of the Telugu flick RRR, raising the profile of Indian cinema and perhaps encouraging more from Hollywood to give it a go. All of this movie movement shows an increased interest in Hollywood trying to boost its appeal in India as well as those in Hollywood even trying to raise their profile in the film-craving country with some well-placed roles. The likes of Sunny Leone and Amy Jackson have made waves coming into Bollywood without notoriety in Hollywood, so perhaps big-name stars can go even bigger.
Mobile device tech has been a big part of India's growing consumer market, coaxing the biggest entertainment companies to seek ways to get into the country. Some diversify and tailor their offerings to increase local appeal, while others lean more towards an exchange of products and talents to blend into the scene. Either way, India will only become more and more important to major entertainment platforms in the years to come.