How to join the Ramakrishna Mission?
Very few people know about the Ramakrishna Mission of India. It is based on Hindu Religion with aim of circulating the Hindu Philosophy of Vedanta and four yogic ethics and principles namely Bhakti, Karma, Rajya Yoga and Jnana. It was founded on 1 May 1897 by Swami Vivekananda in Calcutta, India. In 1909, it was formally registered under the Registration of Societies Act XXI of 1860.This mission is inspired by the most popular saint Ramakrishna Paramahamsa and affiliated with the monastic organization. The main aim of this mission is to circulate the teachings of Vedanta and improve the social structure of the Indian People.
The Ramakrishna mission one of the oldest and well-known non-government organizations offered services in India and abroad as well regardless of nationality, caste, colour, creed and religion, gender etc. It has a total of 200 branch centres globally in the field of cultural and spiritual activities, the field of education, rehabilitation and relief, publications, Teaching, Rural and tribal development. These services are offered to an individual, specific allied area and the whole society. The Ramakrishna Mission is based on the two ideologies – Selfless Service is the Real Worship of God in Man, for the welfare of the world and own freedom;  which is given by Swami Vivekananda.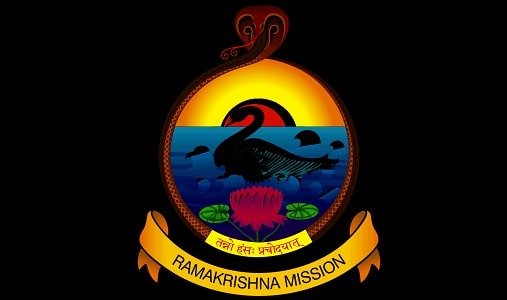 From the beginning, this mission has been serving society with its services and work. Presently, it is a well-known formatted and accepted non-profit, charitable organization or NGO across the world.
Fundamental Principles of Ramakrishna Mission:
It is based on the two major principles namely:
The unity of the world
The possible spirituality of all beings
The Ramakrishna Mission Organization follows mentioned two major principles. Apart from this, it also follows a core principle that is listed below:
Beliefs of Liberation
Amalgamation of 4 yogas include bhaktiyoga, karma, rajayoga and bhaktiyoga
Synchronization of human and divine
Synchronization of Religions.
Who can apply?
Those who want to join Ramakrishna Mission as a devotee can read all following details:
He should have the humanity to serve society.
He must be a graduate.
Age limit – Age should be within 30 years
The applicant should be a bachelor.
The married man can associate as a part-time or full-time volunteer
Further Requirements:
You don't have any family burdens.
You must have good knowledge about the life of mother Sri Sarada Devi and the teaching of Swami Vivekananda and Ramakrishna.
Have a genuine reason for refusing sophisticated life and become a devotee or monk to serve the society, religions, caste on a large scale.
Have a clear idea about future life, if you are well-educated.
How can apply?
One bachelor is eligible and fulfils all requirements, may contact any of the Ramakrishna Mission Centres either in India or Foreign. Women's may contact at the branches of Sri Sarada Math or of Ramakrishna Sarada Mission. To join Ramakrishna, you may visit the nearest branch and tell them why you should join it. They will ask you about the life of Swami Vivekanand, Sri Ramakrishna and Sarada Devi. So you must have information regarding their lives and contributions.