How to join the Aurobindo Ashram?
Due to the development of the spiritual study, the Spiritual place, ashrams and community have become popular these days.  The Aurobindo ashram one of those spiritual communities and it was established on 24 November 1926 by Sri Aurobindo. It is situated in Pondicherry, in the Indian Territory of Puducherry. The main aim of this community is to spread methods of meditation and spiritually principles across people. At present thousands of students, volunteers and devotees live here to follow the principles of this community and take participate in various activities. It has become a popular destination for tourists as well as spiritual seekers. Every year thousands of visitors come from globally to watch the ashram.
It is a public charitable trust directed by the Sri Aurobindo Ashram Trust and formed by the Mother in the year 1955. Presently, there are a total of five trustees of this ashram.
Different ways to join Aurobindo Ashram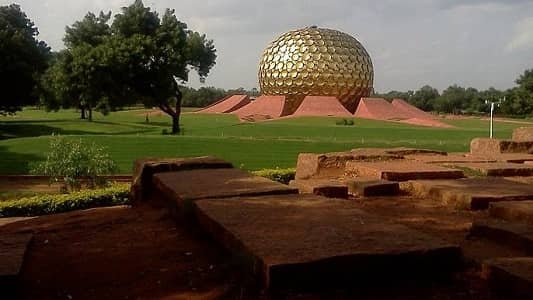 Those who wish to join Aurobindo Ashram will get different ways for that. You can come here as a well-wisher, devotee, volunteer or Aurobindo member. Let's have a look at all ways:
By becoming a Member of the Sri Aurobindo Society
It is a national community or organization that offers different memberships for various durations. Once you choose a membership, you will get a magazine on monthly basis from Puducherry with writings and ethics of Sri Aurobindo and Mother. It is the first gateway to contributing to Sri Aurobindo Community. You can fill membership form and make payment to the manager. Here the official website of Aurobindo Society where you will get the membership form. http://www.aurosociety.org/participate/membership.aspx
By becoming a Volunteer of Sri Aurobindo Society at the Centre
In this way, you would be a part of society as a volunteer who will join Darshan Days. You will get an opportunity to manage activities like meditation, card distribution and sat-sang management etc. Volunteers can also take ownerships for small projects like Organizing activities, Entering Visitors Data in Computers, Handle Accounts, Women's wing, Handling Library etc. Some activities and projects accept a contribution from home. So you have the option to join as well.
Start with Study Circle
The Aurobindo Ashram looks for volunteers who are able in starting a study circle in their areas. They can contribute themselves in areas like Tirumalgherry, Puram, Banjara Hills, Gachibowli etc. Before starting a study circle, you should know about the principles of Sri Aurobindo and the Mother
Financial Supporters
Some devotees contribute themselves as financial supporters for the Prasad distribution on Darshan Days. The minimum amount is Rs. 10,000 which can vary for each darshan day.
Joining Procedure
If you are a visitor and come from abroad,  you must register with the FRO (Indian Government's Foreigners Registration Office. People who want to become a part of the Management Committee of the Aurobindo Community need to spread social messages of Sri Aurobindo and the Mother. They are willing to dedicate themselves. You can send your bi-data to this website.  sashyderabad@aurosociety.org.