The Contour plus Test strip is an impressive option because of its accuracy. The results shown by the strip are precise, which is precisely like the testing done in the lab with confidence. The pack consists of 50 strips that can be used for an extended period.
Plus, the weight of the strips is 300 g, which is relatively easy to carry from one place to another. Finally, the incredible fact of the product is it is unaffected by the common interfering substances that might cause accuracy in the result.
The reliable readings are one of the fantastic features of the strips that make testing easy. It allows people to reach their target goal. People can record their testing and observe the readings as required. It helps them to keep your diabetes under control.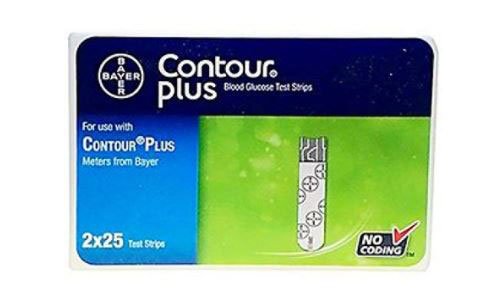 Key uses of Contour plus test strips
Measure glucose level in the blood
Key benefits
The reading of the test strip is reliable and gives accurate results.
The noticeable fact of the strip is it is unaffected by the common interfering substances.
The strip has an advanced algorithm that provides the accuracy and automatic correction for hematocrit.
The packaging in which the strips cream is consists of all the desired information.
The test strips are responsible for tracking the blood glucose level without affecting the program. As a result, it helps people to keep diabetes under control.
Directions for use
The Contour plus strips can be used effectively by following the critical steps mentioned below.
Insert the strip into the

Contour Plus One Glucometer

for receiving the appropriate results on the screen.
Collect the blood into both edges of the strip to receive the result.
After collecting, apply the blood on the strip.
As a result, it is visible on the screen within eight seconds. This is the straightforward working of the Glucometer and the blood strip.
Safety Information
Keep the glucometer test strips away from the reach of children. The needle might break on their hand and lead to bleeding.
Concern about the storage of the test strips. Keep it in a dry and cool place.
Be sure about the temperature that needs to be between 4–30°C.
Before using the test strips to check the glucose level in the blood, wash your hands thoroughly and dry them.
Read the label carefully before using test strips to get the results instantly.