When it comes to the affordable point of testing the glucose level, on-call plus glucometer strips are fabulous options. It can be readily used in hospitals, clinics, most importantly, at home. The self-testing becomes easy for diabetic patients with the test strips and the design. It is an effortless way to monitor the sugar level.
This compatible option has an expiry date of one year. Therefore, it helps people to test frequently. In addition, the packaging of test strips consists of 50 strips in a bottle whose packaging is best and avoids the common interference of surroundings. Diabetic patients mainly use it for recognizing their sugar level conveniently.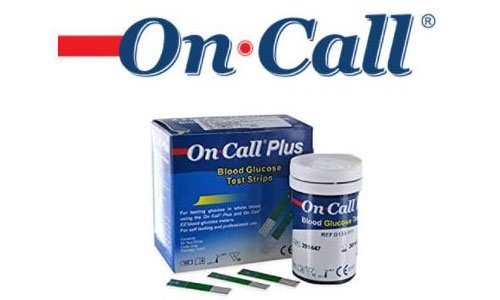 Key uses of on-call plus Glucometer strips –
Self-testing the blood sugar level
Key benefits
The test strip package comes in a bottle that consists of 50 strips. It works for an extended period.
The expiry of the strip is one year, which helps people to rely on the test trip for a long time.
The design of the strip is compatible and gives instant results with an accurate reading.
It can be used by hospitals, clinics, and most importantly, home-based points of monitoring sugar.
The price of the product is reasonable, and the product is travel friendly that helping people to take it anywhere, anytime.
This is the ideal option for diabetic patients and helps them achieve their target effectively.
Directions for use
The on-call plus Glucometer test strips are a compatible product to monitor sugar levels. To use it, examine the steps mentioned below.
Clean your hands and dry them to prevent infection. Then, insert the strip on the

On Call Plus glucometer

.
As per the requirement of the device, prick the finger and go for providing the blood drop.
After a few seconds, the reading can be received on the display of the glucometer.
Therefore, this is the process of finding the results of sugar levels.
Safety Information
Before inserting the test strip into the glucometer, sift through the label.
Check the expiry date Because if the packaging is out of date, it will not give the proper reading.
Be sure that your hands are clean and dry while inserting the test strip. This is useful for precise monitoring of sugar levels.
When doing the new testing, make sure that you have calibrated your

blood glucose testing meter

to normal.
Store the test strip add a dry place between 4–30° C.