Top 10 Batsmen with Most Centuries in IPL Ever
T20 cricket had always been known to be the fast format of cricket. It is often called as modern era cricket and it is more interesting to watch T20 match when compared to Test Cricket or ODI. IPL came into the picture in 2008 and it was able to create a huge space for itself in fan's heart. There are total 8 number of teams in IPL and IPL had also witnessed a major share of controversies. For instance, in one of the season, IPL didn't get permission to host matches in India hence the matches were organized in UAE. Another interesting aspect of the IPL is the centuries scored by the cricketers.
In this article, we have compiled a list of players who scored the maximum number of centuries in the history of IPL.
10. Suresh Raina
There are many players who have scored only 1 century in IPL and hence the competition for the 10th rank was really high. But on basis of the total runs scored in IPL, the 10th place has been given to Suresh Raina. It is definitely really hard to score a century in IPL because of a limited number of overs. Suresh plays for Gujarat Lions and prior to this, he played for Chennai Super Kings. Suresh has also got the highest number of runs in our list.
9. Adam Gilchrist
A lot of players have scored only 2 centuries in IPL and Adam Gilchrist is one of them. He played for Kings XI Punjab and he played a total number of 80 matches. Talking about the total runs scored, Adam made 2069 runs and his best score in IPL had been 109 not out. His IPL career lasted till 2013 and he took retirement from cricket way back in 2008 but he still played IPL for Deccan Chargers and Kings XI Punjab.
8. Murali Vijay
On 8thrank, we have Murali Vijay from Kings XI Punjab. He also scored two centuries in the history of IPL and the total number of runs scored by him is 2511. Murali also played for Delhi Daredevils and Chennai Super Kings. At present, he is also the part of Test Cricket Team of India. In total, Murali played 100 matches in IPL.
7. Brendon McCullum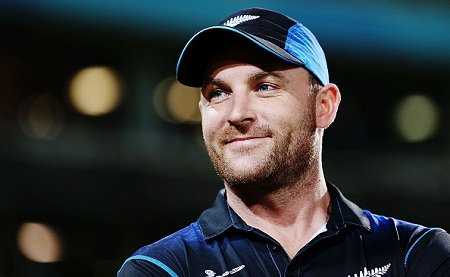 the Seventh rank has been secured by a former player from New Zealand who is still associated with Gujarat Lions. Brendon played IPL for Chennai Super Kings, Kochi Tuskers Kerala, and Kolkata Knight Riders as well. He scored a total of two centuries in 95 matches he played. The total runs scored by Brendon are 2523.
6. Shane Watson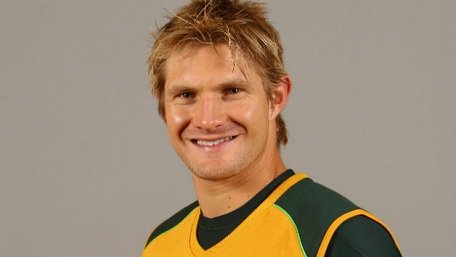 Next on our list is Shane Watson from Royal Challengers Bangalore. He scored 2 centuries in 94 innings he played and the total runs scored by him are 2597. He was associated with Rajasthan Royals for a long time. He is also an Australian cricketer who took retirement from international cricket.
5. Virendra Sehwag
Sehwag played last IPL in 2015 and he played the last match of his career for Kings XI Punjab. He stands on 5th rank with 2 centuries and 2728 runs. Virendra Sehwag played a total of 104 matches in his IPL career and he had always been famous as an aggressive batsman. As of now, Virendra Sehwag is working as a commentator and he also owns a business.
4. David Warner 
With 2 centuries, he stands on the 4th rank. He is an Australian cricketer and at present,he is associated with Sunrisers Hyderabad. He also played for Delhi Daredevils. Some of the other domestic teams he played for are Sydney Thunders,Sydney Sixers, and Durham. He is an opening batsman for Australian cricket team and total runs scored by him in 103 IPL matches are 3512.
3. AB de Villiers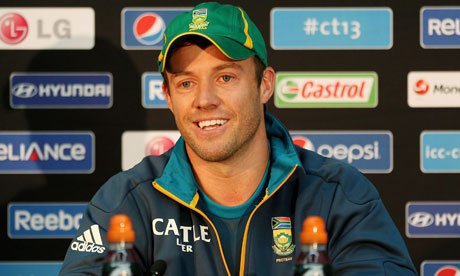 On the third rank, we have De Villiers with three centuries and 3365 runs in 111 innings. He is presently associated with Royal Challenger Bangalore and he has an impressive strike rate of 149.68. De Villiers also played for Delhi Daredevils for 3 years before being auctioned for RCB. He also fulfills the role of a wicket keeper in the team and he also plays for many other domestic teams across the world.
2. Virat Kohli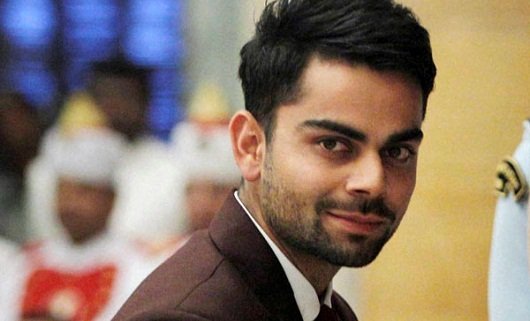 Virat Kohli was able to get the second rank with four centuries and 4172 runs. He played a total of 132 innings. At present, he is associated with Royal Challengers Bangalore and he is associated with the team since 2008 and he also plays for Delhi's domestic team. Virat is one of the best players in IPL today and he has surely evolved to be the best in T20 format. He is often compared to Sachin Tendulkar because of his performance in cricket and also because of the early success that he received in his cricket career.
1. Chris Gayle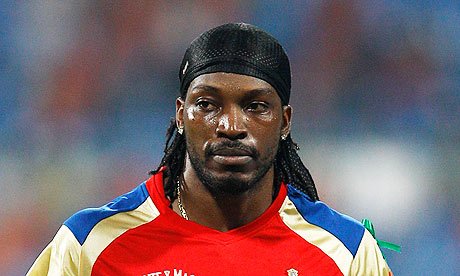 We have another player from Royal Challengers Bangalore on our list and on the first rank we have Chris Gayle with 5 centuries. Chris is also associated with the domestic team of Jamaica. As per the records, he started his IPL career with Kolkata Knight Riders in 2008 and he was later bought by Royal Challengers Bangalore in 2011. Chris Gayle scored a total of 3486 runs in 94 innings he played
Well, that's all from us on this one. We will be back with another one in the nearest future. Stay tuned.