15 Facts About Netaji Subhash Chandra Bose You Probably Don't Know
India is a country that was once colonized by the British Empire. During the British Empire, Indian had difficult times while living in their very own country. They are not free to do what they want. In other words, they are living under the rules of the British colonizers. In this regard, this was this one person who strived to acquire the Indian independence. This great patriot founded the All India Forward Bloc as well as the Provisional Government of Free India. This great man is none other than Netaji Subhas Chandra Bose.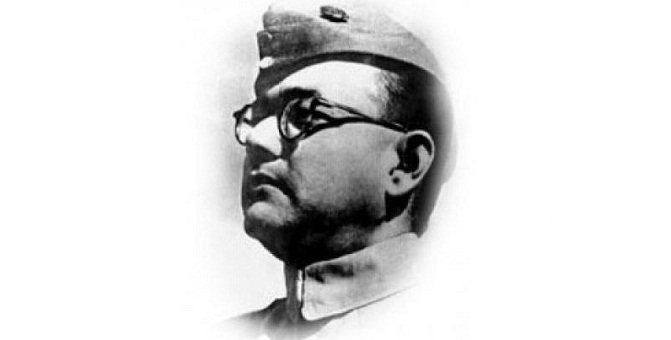 Even for a fact that Netaji Subhas Chandra Bose is a popular man in the history of India, there are certainly a lot more things that you don't know about him. Here are 15 of these facts:
#1. He was born to be very patriotic person. Since his childhood days, Netaji Subhas Chandra Bose already showed his patriotic side. In fact, there was one time that he assaulted one professor in Presidency College because of the professor's anti-Indian comments.
#2. He was one of the topnotchers in Indian Civil Service exam. He dedicated this great achievement to his father who inspired him to be intelligent and patriotic. He ranked 4th in this particular examination.
#3. He was the Indian National Congress President for two times. It was in the year 1938 and 1939. However, Gandhi and some other members of INC opposed his ideals towards Indian independence.
#4. He asked help from the enemies of British colonizers. He's smart enough to seek help from the countries of Japan and Germany.
#5. He was branded as "Patriot of Patriots". This was such an honor to him since Mahatma Gandhi was the one who called him as the patriot of patriots.
#6. He was gone without a trace. It was said that he died in a plane crush in Taiwan. There were also some hearsays that he migrated in Russia. Neither of these was proven to be true.
#7. He was exposed in politics. In fact, in the year 1924, he was elected as the mayor in Calcutta.
#8. He was also exposed in writing jobs since he was once the Editor-in-Chief of the newspaper publishing company known as Forward. He also managed to establish his own newspaper company called Swaraj.
#9. For more than 10 times, he was put behind bars. It was between the year 1921-1941. However, he chose to breakout just to meet Adolf Hitler.
#10. With the help of Germany, he established Free India Radio and Free India Centre way back in the year 1941.
#11. Netaji Subhas Chandra Bose was married to a beautiful Austrian woman named Emilie Shenkl. Anita Bose Pfaff was the couple's daughter who happened to be a popular economist in Germany.
#12. He met Adolf Hitler way back in the year 1942. From Germany to Madagascar, Hitler offered him to ride on submarines, which was considered by Bose as heroic adventure.
#13. Bose also became popular in India because of the slogans he made just like "Jai Hind".
#14. He founded the Armed Force known as "Azad Hind Fauz" in order to fight the British colonizers in India.
#15. He was called as Netaji as a respect by his followers since he was the Indian National Army's father.
With these facts, Netaji Subhas Chandra Bose is certainly a man that deserves respect not only among Indian people, but in the entire world as well. His patriotism is absolutely a thing that should be commended.