10 Interesting Facts about Khudiram Bose
So you've been keenly attending our series of 10 interesting facts about historical personalities of India. It has been a long time since we had a sense of entitlement towards history. Long gone are the days when history laid idle on the dusty bookshelves, we're here to turn these facts into a keen-readable blog for you to read upon. As such we've come up with a next entry titled, '10 Interesting Facts About Khudiram Bose'.
Khudiram Bose was one of the first and the youngest freedom fighters of India that laid the platform for others to reprimand the British oppression and rule in the nation. Famed for his notable incidents like 'Muzaffarpur Killing' and 'Distribution of Handbills', he has been an inspiration for all.
We'll have more on his life and incidents regarding it down below in the list. Read along for the entry into the life of Khudiram Bose.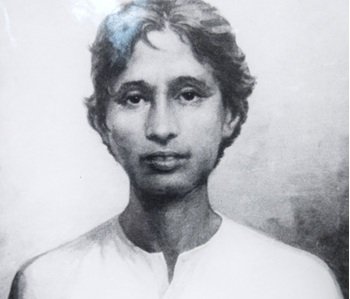 10) His Birth Date and Place
Khudiram Bose was born on 3rd of December in 1889.
His birthplace was the village of Mohabani at Keshpur Block in Minapore in the district of West Bengal. (Minapore is currently known as Paschim Medinipur in modern times)
9) Was Raised by His Sister
Khudiram Bose was born to parents Laxmipriya Devi and Triloknath Bose. The couple died when Khudiram was just 6 years old.
It was his sister Anurupadevi and brother-in-law Amritalal that took us the raising duties of him.
His sister and brother-in-law admitted him into Hamilton School in Tamlook.
8) Was a Born Patriot
Khudiram Bose was interested in reading detective and thriller novels right from his childhood.
He was inspired by the activists Satyendranath and Gyanendranath Bose, who had led a secret society group against the ruling of British.
He was deeply aggrieved by the British oppression and seizure of rights from the tender age of seven-eight.
7) Gave his studies to get involved in patriotic works
Khudiram Bose started his schooling at Tamlook and studied till eight grade.
However, he couldn't continue along with his studies and gave it all together when he was in grade nine. He got involved in patriotic works and stepped out of his educational activities in favor of it.
6) Was part of the Swadeshi Movement
Khudiram Bose joined the Swadeshi Movement and devoted his life to bring freedom in India.
He joined hands with like-minded people and sowed the seeds of Swadeshi Movement.
5) Attended Sir Aurobindo's public lectures
It was in the year 1902 that Sir Aurobindo visited Medinipur along with Sister Nivedita and held a series of public lectures.
The lectures were focused on secret planning sessions along with the thought for revolutionary groups and all.
Khudiram Bose was one of them to keenly attend the lectures. Bequeathing his teenage years, he was deeply inspired along with the talks and harbored the thought of freedom in his adversary.
4) His First Instance in Public
The British had arranged a grand execution in 1906 portraying the other side of the story related to India's ruling.
The British wanted to create a false impression about their rule and oppression.
Khudiram Bose, a 16-year-old at the time, stood outside distributing handbills with titles like Sonar Bangla, Vande Mataram and more.
A few men tried to capture him whereby he squeaked quite smartly and escaped from the place continuing to distribute the handbills.
3) Planned the Muzaffarpur killing
He took upon himself to note upon the timings of Kingsford and darted the bomb at his carriage.
He stayed at a Dharmasala and took time noting the activities and tracking the routines of Kingsford.
He planned the incident and then darted along with the bomb targeted at his carriage. The incident went on to be famed as Muzaffarpur Killing. (We'll have more on this one down below)
2) The Muzaffarpur Killing
The killing that famed him throughout, this one is about the murder of Kingsford, the magistrate of Muzaffarpur, Bihar.
Kingsford had an unpopular image of passing harsh sentences on the young political workers.
It was Khudiram Bose and Prafulla Chaki that were tasked with the murder of Kingsford by bombing his carriage.
However, the carriage was occupied was occupied by Kingsford's wife and children.
1) Capture, Trial and Execution
Khudiram Bose travelled around 25 km in search of safe hiding place but was confronted by two armed policemen when he reached a railway station. (Known as Khudiram Bose Pusa Station)
He was then tried for hearing at a trial where he took upon the responsibility of the bombing incident solely upon himself and pleaded guilty.
He was sentenced to death and was executed on 11th August 1908 at 6 am in the morning.
We hope to have rekindled your historical palate through this entry. We hope to be back with more the next time round. Adios, till then.