10 Best Travel Places In India to Visit In September
Travelling during the rains might not seem like an ideal plan, but when you pick the perfect location this plan works out for the best. There are a number of exotic destinations in India that are most beautiful in the rains and it is best to visit these places when the showers are coming down.
If you're planning to travel during the month September, but you're not too sure about which places to pick, here's a list of the top ten holiday destinations that you should visit in India during the month of September.
10. Malvan, Maharashtra
If you're bored of Goa, but you still want to enjoy the beaches, then Malvan is a great destination for a holiday in September. There are some of the best beaches here that you can explore and there are some amazing traditions that belong to the Konkan Malvan belt which is something you should experience. A visit to the Singhudurg Fort in September is a great idea. This place is known to have grand Ganeshotsav celebrations which you will enjoy when you visit during September.
9. Srinagar, Jammu & Kashmir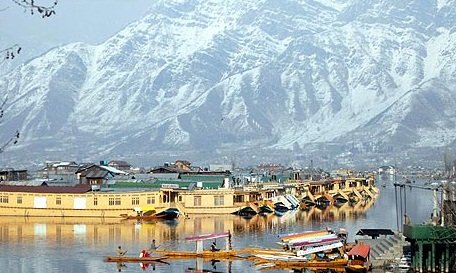 Srinagar is known to be one of the best hill stations in India. It is very important to plan your trip here based on the months because the weather can play a huge role in how your trip goes. The best time to visit Srinagar is during the month of September when the rainfall is light and the area is lush with greenery all around it. There are some amazing lakes and gardens that you can explore when you come here. It is a very refreshing place that is perfect to help you relax from your busy and hectic life.
8. Khandala, Maharashtra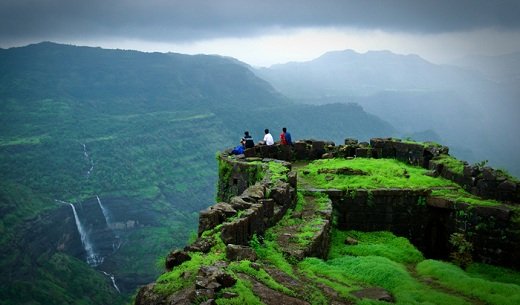 If you ever wanted to know what it feels like to float on a cloud, Khandala is the place to experience this. During September this hill station usually has a cloud cover that makes you feel like you're on the cloud. It is foggy, cool and lush green. This is one of the most beautiful hill stations you will visit in India that has some of the best mountain ranges with valleys, waterfalls and views that will take your breath away. Since Khandala is in close proximity to Lonavala, you can visit both the hill stations in one trip.
7. Thirthahalli, Karnataka
While there are some popular tourist destinations that you can pick, there are also some destinations that might not be that popular, but are worth exploring. Once such place is the small town of Thirthahalli that is located in Shimoga in Karnataka. You can experience true authentic Karnataka style of living here. There are some amazing comfortable home stays that you can opt in for. If you love adventure, then make sure to visit in September where you can check out the best birds at the Mandagadde Bird Sanctuary.
6. Kochi, Kerala
Kochi is usually a hot and very humid city, however in September the temperatures drop and the climate becomes very pleasant. There are some amazing attractions that you can explore here and September is the best time to witness the famous Onam festival that is celebrated here in a grand manner.
5. Bundi, Rajasthan
Rajasthan is a very hot state which is why it is important to visit Bundi during the right months. September is perfect since there is not much rainfall, but the temperatures drop which make it comfortable to travel and explore. Bundi is a battleground where the Marathas, the Rajputs and the Britishers fought several battles. This place is rich in cultural heritage and history. When in Bundi you can explore some of the most exquisite forts, palaces, temples and more.
4. Shillong, Meghalaya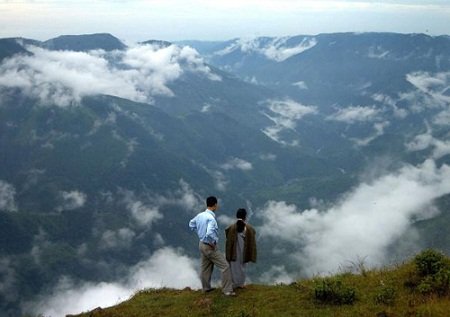 Shillong is a popular tourist destination and has something that will attract all kinds of travelers. If you're wondering whether or not to visit Shillong in September, you should go ahead and pack those bags. Shillong is usually crowded and it gets tough to visit the museums, zoo and the golf courses without having to deal with the crowd. In September, there's not a lot of rainfall, the climate is pleasant and there's greenery all around, but the best part is that the number of tourists are limited which enables you to get the best of the place.
3. Amritsar, Punjab
Punjab is known to have extreme climates which are why it is important to plan your travel accordingly. The Golden temple is famous in Amritsar and apart from an important religious place; it is also a tourist destination. The Jallianwala Bagh Site is in close proximity to this place so you can plan a visit to both the places in one day. Winters are harsh and so a summer, however in September the temperatures are cool and this makes it a great time to visit.
2. Coonoor, Tamil Nadu
Coonoor is a very beautiful town in Tamil Nadu which has not been explored too much. This place has a lot to offer and is one of the best places you can head to in September. There are some amazing botanical gardens here that you will love, there is also the Lamb's Rock, the Dolphins Nose, the Hidden Valley and St Catherine Falls that are best explored in September.
1. Lachen, Sikkim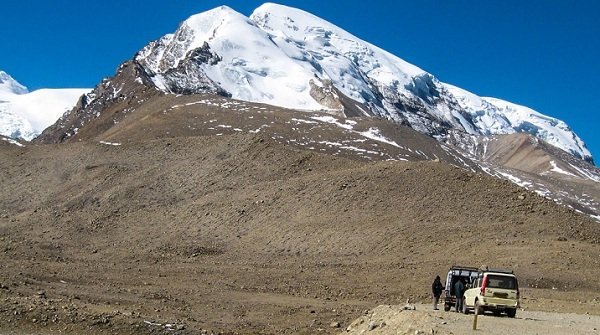 A visit to Lachen is something that you would enjoy and remember for the rest of your life. This small little town is populated by Tibetans and Bhutia Tribes. There is an old monastery that looks amazing in the month of September and there are also some of the best secluded landscapes and more that you can explore.