Cricket is one of the most popular sports worldwide. This is followed by many but when it comes to fandom, nothing beats how much India cares for this sport. Cricket isn't even the national sport of the country but it might as well be. Even if the locals play many sports like football, tennis, and basketball, cricket is still on top of the ladder.
The biggest cricket league worldwide is from the country. Every year, the Indian Premier League betting, stats, auction & news are things that cricket fans never miss out on. This is participated by Indian locals and foreign nationals. It's something that cricket enthusiasts would always look forward to each year. If you're wondering why, here are some reasons why cricket is such a big sport in the country.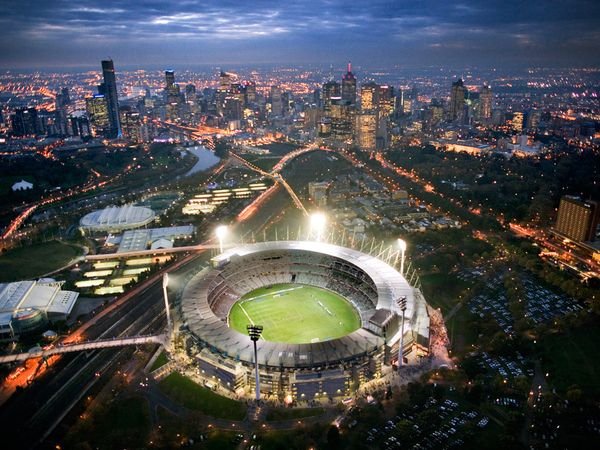 It's a Simple Yet Challenging Sport
Cricket is one of the most straightforward sports that people can play in its natural form. During professional matches, only two teams with 22 players are necessary to facilitate a match. However, anybody can enjoy this game with just two players. Cricket also doesn't require heavy equipment and ample space is already enough.
This is why outside the professional scene, many people get to enjoy this game. Enthusiasts can just find a good spot on the streets and use a ball and a makeshift bat to enjoy this. Even on the cramped streets, it is likely that you'll find someone playing this sport while having fun.
India Has the Best Cricketers
Another reason that keeps the locals interested in this sport is the pride they have when it comes to their local athletes. Indeed, India has produced a great number of talented cricketers like Sachin Tendulkar, ViratKohli, Yuvraj Singh, and even the current president of the Board of Cricket Control in India (BCCI), SouravGanguly.
These players are most likely known by cricket fans from all over the world. Even today, India continues to produce skillful cricketers and it will most likely keep doing so. Cricket is so big in the country that kids of all ages have, at some point, dreamt of being an athlete who's great at this sport.
It Can Be Very Lucrative
Many aspire to be a professional cricketer not only because it is a big sport in India but also because it is lucrative. Cricketers are also known for their lavish or luxurious lifestyles. They are sponsored by the biggest international companies and they get to travel a lot each year.
Even non-athletes can make money from this sport. Since the locals are big fans of it, they know a lot about cricket and they can use this to place bets. Sports betting is big in India mainly because of cricket and when done right, people can make a living out of it.
It's Already Widely Practiced
Its popularity has spread for people of all ages and this is why cricket clinics or coaching centers are everywhere across the country. Serious players can even rent spaces where they can play this sport for hours and almost every state in the country has a cricket stadium somewhere.
Parents enroll their kids in cricket classes and some schools have this as part of the curriculum. The cricket infrastructure plays a big part in passing down the sport to each generation. It has simply become an important sport in the country that it has become part of the culture.
The Indian Premier League
The fact that the biggest cricket league is the IPL is what makes the locals love it more. The Indian Premier League serves as the biggest platform for any cricketers to show what they have. Everyone who aspires to be one of the best cricketers out there is surely dreaming to be a part of this league.
The IPL is an annual cricket event that usually takes place between March and April. It's usually a 60-day tournament with over 50 matches that are all managed by the BCCI. Currently, it has a total of 8 clubs but there are already talks that the BCCI might add two more teams on the next season.
Conclusion
The next IPL is scheduled to start on April 9 in Chennai where last year's champion Mumbai Indians will go against the Royal Challengers Bangalore. Every time the IPL is on is proof of how much the country loves this sport. Whenever a big cricket match is happening, you'll find the streets of India quiet because they are either in the stadium or watching the live broadcast. Cricket is the biggest sport in India and it is likely to remain the same until the end of time.