Vishal-Shekhar is the dynamic music director duo, who have made a great name for themselves in a short span of time. They have given hit music in a large number of Hindi, Tamil, Telugu and Marathi movies.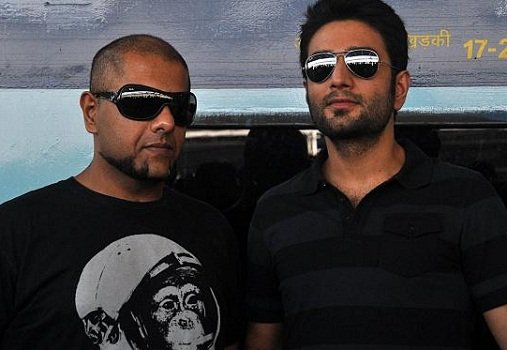 Net Worth: Rs 8.2 crore
Income Sources: Vishal-Shekhar have made a huge sum of money by giving music for several hit films and music albums. They have also been the judges for a number of musical reality shows on Indian television.
Members: Vishal Dadlani, Shekhar Ravjiani
Years Active: 1999-present
Vishal Born: 28 June 1973 (43 year)
Height: 5′ 7" Feet
Shekhar Born: 29 November 1978 (38 years)
Shekhar Height: 5'9″ Feet
Vishal Marital Status: Married to Priyali Dadlani
Shekhar Marital Status: Married to Chhaya
Personal Background
Vishal Dadlani is a vocalist for a popular musical band called Pentagram, which is based in Mumbai. His claim to fame is that he performed with international artist Imogen Heap on a song called "Minds Without Fear", which featured in an episode of the show called The Dewartists. On the other hand, Shekhar comes from a classical background, as he trained as a singer under Ustad Niaz Ahmed Khan. He participated in the singing competitive show called "Sa re Ga Ma Pa", which was aired on Zee TV. Later, he composed and sang several Marathi songs, some of them with Sunidhi Chauhan. Vishal has openly supported Aam Admi Party.
Career Graph
Vishal Dadlani and Shekhar Ravjiani came together to form a musical duo in 2003 and they gave music for a film called "Jhankar Beats". The music was a great hit and they were honored with the Filmfare RD Burman Award for Music Talent. They introduced a new genre of music in the movie "Musafir", in which they blended Indian music with techno sounds to create a brilliant impact. Next came some other hits like "Salaam Namaste", "Bluffmaster", "Dus", "Chennai Express", "Student of the Year", "The Dirty Picture", and the list goes on and on. One of the landmarks of their career came with "Ra One", in which they had international artist Akon perform for a number called "Criminal". Most of their films have topped the charts with the brilliant music they have given. In addition to their film career, Vishal-Shekhar have also given the music for IPL, the grand cricketing event in India. They have appeared as judges in the popular talent hunt shows called "Sa Re Ga Ma Pa Challenge 2007", "Amul Star Voice of India Mummy Ke Superstars" and "Jo Jeeta Wohi Super Star". Vishal has acted in some movies including "Om Shanti Om" and "Happy New Year", in which he has given cameo appearances.