Vaibhav is a well-known Indian actor. He mostly works in Hindi and Marathi movies and one of his latest movies is Lipstick under My Burkha. He also worked in some of the small screen shows but he decided to focus mainly on movies.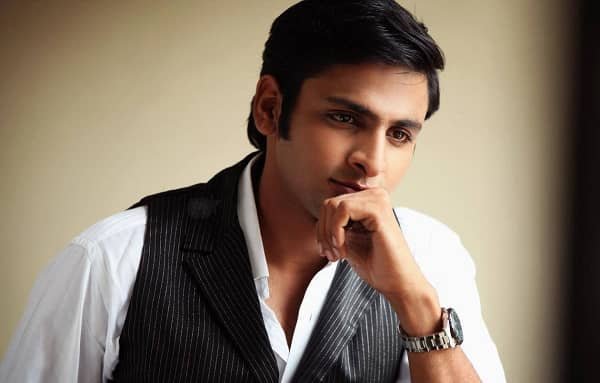 Net Worth
The net worth of Vaibhav Tatwawaadi is not known
Income Source
The major source of income for Vaibhav Tatwawaadi is the movies that he works in. Some of his income also comes from the commercial advertisements that he works in. 
Real Name
The real name of this handsome actor is Vaibhav Tatwawaadi 
Date of Birth: 25th September 1988
Age: 30 years
Height/Weight
Vaibhav Tatwawaadi has an average height of 5 feet and 7 inches. In addition to this, she weighs about 72 Kgs.
Marital Status
Vaibhav Tatwawaadi is presently unmarried and as per one of the source, he is not planning to get married anytime soon as he wants to focus on his career.
Personal Background
Talking about the personal background, it is known that Vaibhav was born in Amravati in Maharashtra and the name of her mother is Sheela. The name of Vaibhav's father is Dr. Vivek Tatwawaadi. As per the information available, Vaibhav's mother is a homemaker whereas his father works in an Engineering College. Vaibhav also has a younger brother whose name is Gaurav and Gaurav has completed his MBA from MDI Gurgaon. Talking about Vaibhav's education, he completed his schooling in Nagpur from Somalwar High School and in 2006, Vaibhav took admission in College of Engineering in Pune. During his college days, he started taking interest in acting and he worked for many theater shows. Later in 2011, after completing his education, he moved to Mumbai to pursue his career. It is known that he is presently unmarried and there is no information available about his relationships either.
Career
Talking about the career of Vaibhav, it is known that he got his first role in Marathi TV show and the name of the show was Discover Maharashtra. He later worked in Amar Prem, Pinjarra, and Tuza Maza Jamena. As per the information available, he is presently working on a TV show called Prem He and the show will be aired on TV from December 2017. In 2011, he got a chance to work in his first Marathi movie and the name of his first movie was Fakt Ladh Mhana. Later in 2014, he got a lead role in Surajya. In 2015, Vaibhav got an offer to work in his first Hindi movie and the name of the movie was Hunterr. It is known that the same year he worked in Coffee Ani Barach kahi, Shortcut, and Bajirao Mastani. In 2016, he worked in 3 movies and the name of the movies was Kaha, Cheater and Mr. and Mrs. Sadachari. One of his Marathi movies is due for release in 2017 and he was also featured in Lipstick Under my Burkha in 2017.
Properties and Cars
The details about Vaibhav's cars and properties are not listed.