Top Ten Most Amazing Bridges In The World Right Now
Since the beginning of time, bridges have always held a special meaning to humans. More than just being an example of infrastructure, bridges hold a great importance in history and civilization because they have connected cities and have brought people closer together by means of trade, transportation, and personal relationships. Bridges are also symbols of human achievement. They serve as stunning examples of what humans can do with what they know and what they have.
This list dishes to you the 10 prettiest and most scenic bridges in the world today. How many of the bridges in this list have you passed through?
10. Pont du Gard Aqueduct – Gard, France

This aqueduct is a UNESCO world heritage site – and rightfully so! This duct was constructed during the height of the Roman Empire between 119 BC and 150 AD. It is therefore rich in history and is a favorite destination of tourists who happen to visit the French countryside. It is also an artistic inspiration for many present-day painters and writers.
9. Tower Bridge – London, United Kingdom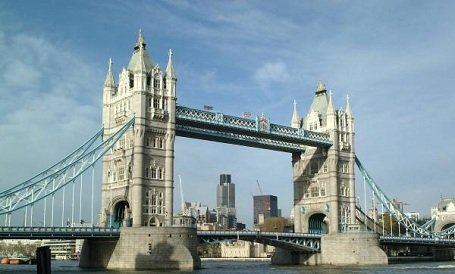 This historic bridge was opened by the Prince of Wales way back in 1894. It is located near the Tower of London, which was once the prison and final destination of many criminals and those convicted of treason against the English crown. The Tower Bridge has since then become an icon of the city of London.
8. Nanpu Bridge – Shanghai, China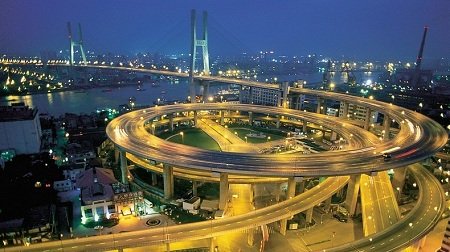 Truly, necessity is the mother of all innovation. The Nanpu Bridge, constructed in the bustling and densely populated city of Shanghai, China and opened in 1991, faced a real challenge during the time of its construction – the lack of space. The result? The bridge was constructed in spiral so as to conserve space. Wise move, eh?
7. Akashi Kaikyo Bridge – Kobe-Naruto, Japan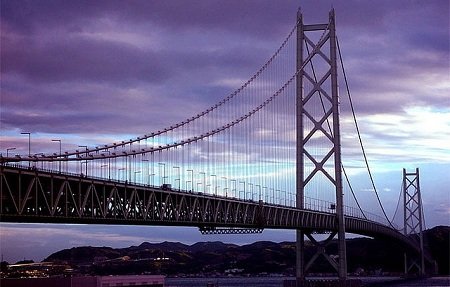 This built to last bridge was opened in 1998 and currently holds the record for having the longest central span among all of the world's bridges. It spans 1991 meters from end to end. It is also a resounding engineering success as it survived a very strong earthquake that rocked the city of Kobe in 1995. Read Also: Japan's Bullet Train
6. Brooklyn Bridge – New York City, United States of America
Ever since its opening in 1883, the Brooklyn Bridge has been the pride of many new Yorkers for more than 100 years now. It remains to be an icon of the city and the state of New York and the United States. The bridge had also graced the backdrop of many movies and has gained familiarity even to foreigners who have never been to New York. Read also: Why America is a Superpower