Top Ten Best Movies of Arshad Warsi of All Time
Bollywood's a grand scheme of ultra-talented persons plying their trade on the movie screen. Destined with such enthusiastic characters, they have entertained us since the last century.
When the talk turns the wheel to these fantastic actors, a few shine out from others. One such maverick is Arshad Warsi, a man who started his career a couple of decades back in the industry.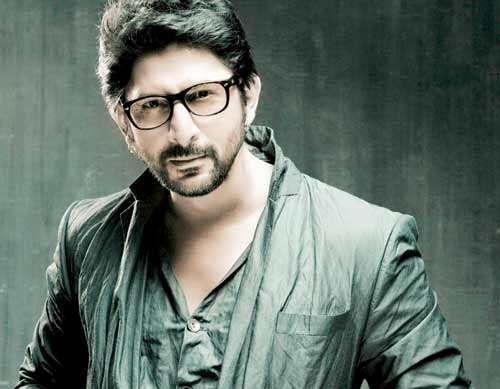 Having plied his trade in lead and supporting roles, he has garnered enough praise over the time. Continuing our series into the best movies of Bollywood actor, we take Arshad Warsi as the man for today's blog.
Here're your top ten best movies of Arshad Warsi of all time. Give it a read.
10) Hero Hindustani (1998)
A romance drama film featuring Arshad Warsi and Namrata Shilodkar in the leads, this one was directed by Aziz Sejawal.
The movie is set in the storyline of a man venturing into London for better life and career.
The movie featured Shakti Kapoor and Paresh Rawal in supporting cast.
9) Dhamaal (2007)
A primetime comedy film directed by Indra Kumar, this one was the first into the series of Dhamaal.
The movie featured a cast of Sanjay Dutt, Riteish Deshmukh, Arshad Warsi, Javed Jaffrey and more in the major roles.
The movie was a full-on entertaining one and grossed top bucks at the box office.
8) Hogi Pyaar Ki Jeet (1999)
A Bollywood romance drama film, this one featured Ajay Devgan, Neha, Arshad Warsi and Mayuri Kango as the leads.
The movie was one of the most loved ones of the year and did fine at the box office.
It was praised by critics for its storyline and background score.
7) Hulchul (2004)
A comedy flick directed by Priyadarshan, this one featured a wide assembled cast.
The prime characters were essayed by Akshay Khanna, Jackie Shroff, Arbaaz Khan, Paresh Rawal, Arshad Warsi, Amrish Puri, Kareena Kapoor and more.
The movie was a complete laughter ride and topped the charts at the box office collection.
6) Golmaal: Fun Unlimited (2006)
Another hit franchise-movie, this one was directed by Rohit Shetty and further went on to two sequels.
The movie featured Ajay Devgan, Arshad Warsi, Sharman Joshi and Tushaar Kapoor.
It remains one of the best comedy flicks of all time.
Certainly a great past time if you're looking for some fine lounging entertainment.
5) Ishqiya (2010)
A movie by Abhishek Chaubey, this one was one of the great hits of the year.
It featured Naseeruddin Shah, Arshad Warsi, Vidya Balan in leads.
The movie had a powerful plot and garnered great praise.
The movie later made way into a sequel titled Dedh Ishqiya (2014) with Arshad Warsi and Naseeruddin Shah reprising their roles.
4) Kabul Express (2006)
A drama film that bears a heart-provoking storyline, this one was directed by Kabir Khan.
The movie bears a fictional story of theaftermath of Afganistan.
The movie featured John Abraham, Arshad Warsi, Pakistani Actor Salman Shahid, Afgan actor Hanif Hum Ghum along with American actress Linda Arsenio.
A definite must watch for anyone in their lifetime.
3) Sehar (2005)
A movie bearing the true synopsis of organized crime in Uttar Pradesh, India during the 1990's, this one was directed by Kabeer Kaushik.
The movie was inspired by the encounter of the notorious criminal Shiv Prakash Shukla by the newly formed Special Task Force.
The movie had Arshad Warsi, Mahima Chaudhary, Sushant Singh and Pankaj Kapoor in leads.
2) Jolly LLB (2013)
A powerful movie featuring Indian courtroom drama, this one featured Arshad Warsi and Boman Irani as the major characters.
The movie revolves around the life of a lawyer who fights against the monopolistic behavior of rich against the backdrop of judicial corruption.
The movie was based on the events of Sanjeev Nanda hit-and-run case of 1999.
1) Munna Bhai M.B.B.S (2003)
A movie by Rajkumar Hirani, this one is a comedy-drama
It features the story of a goon going to a medical school and his sidekick.
The movie remains one of the most popular till date and featured Sanjay Dutt, Arshad Warsi, Boman Irani, Sunil Dutt, Gracy Singh and more.
It earned multiple accolades and grossed top bucks.
The movie further paved the way into a sequel titled Lage Raho Munna Bhai (2006) with Sanjay Dutt and Arshad Warsi reprising their roles.
A truly versatile actor, Arshad Warsi has been entertaining us for such a long time. A look back into his long distinguished career is what we did through this blog. Weren't his best movies such collectibles ones?