Instagram is a very well-liked social media platform. Since its inception as photo-sharing software, it has kept us hooked. 500 million people use Insta Stories every day, while the site as a whole has 1 billion users. The majority of Instagram users (almost 70%) are in the 18-35 age range. Meaning it's becoming increasingly visible among today's youth.
Instagram is a social networking website for sharing photographs that includes built-in editing tools and filters. This app has morphed into a platform to post creative short films and informative IGTV videos over the past decade, as well as a place to stay up with old pals.
More than 300 million people in India use this social media platform to share and see photos regularly. And with 300 million users, the question naturally arises: "Who in India has the most Instagram followers?" Here is a look at the top 10 Indian Instagram users who have the most followers
Most Followed Indian On Instagram
1. Virat Kohli
Instagram Followers: 237 million followers
With 235 million users in tow Virat Kholi has more Indian Instagram followers than anyone else. Among India's top five most-followed Instagram users, Virat is the lone man. Kohli is a former captain of Indian cricket team and an Indian cricket player.
Although though he is best known for his aggressive batting style and fierce play on the field, he is also well-liked for his great looks, sense of style, and athletic prowess. There are 237 million people that follow Virat Kohli on Instagram. He achieved these milestones before any other Indian person had ever done so: 50 million, 100 million, and 200 million Instagram followers.
Because of his enormous popularity, Virat Kohli currently has the highest Instagram followers in India.
2. Priyanka Chopra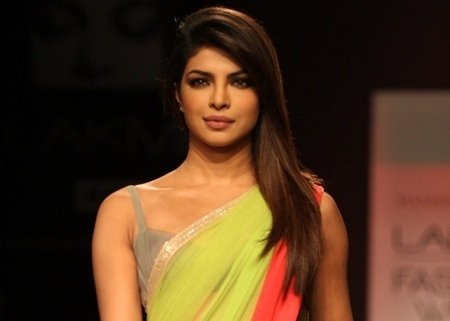 Instagram Followers: 85.1 million followers
85.1 million People are subscribed to her feeds. It's no surprise that Priyanka Chopra has more than 2 million Instagram followers in India. Priyanka Chopra won the title of Miss World in 2000 in addition to being an Indian actress, performer, film producer, and philanthropist. In India, she has become one of the highest-paid and most well-known stars.
Priyanka Chopra has also appeared in Hollywood productions and shows on American television. As a producer, she is responsible for the tenth highest-grossing Marathi film, Ventilator. She has also shared the set with such A-listers as Dwayne Johnson & Seth Gordon. Priyanka was a cast member in the hit American TV series Quantico.
3. Shraddha Kapoor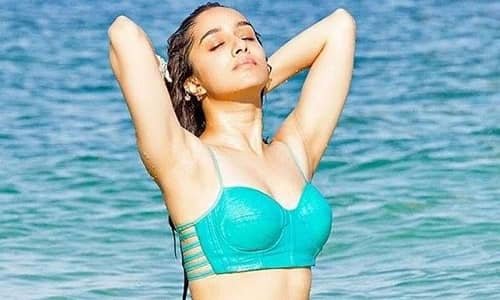 Instagram Followers: 78.2 million followers
A total of 78.2 million fans Shraddha Kapoor has the third-highest number of Instagram followers among Indian celebrities. She is a Bollywood actress and vocalist Shraddha Kapoor. The Bollywood star Shakti Kapoor is her father. She began her career in year 2010 heist thriller Teen Patti, and since then she has starred in a number of critically acclaimed films, including Aashiqui 2, Baaghi, Ek Villian, Half Girlfriend, and many more. Her movie "Saho," starring Telugu superstar Prabhas, was a smash hit. Shraddha uses Instagram primarily to share candid shots from her life off-set from her acting career.
4. Alia Bhatt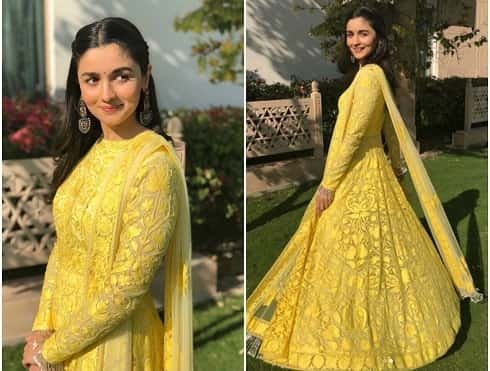 Instagram Followers: 75.1 million followers
The Indian actress & singer Alia Bhatt first appeared on screen in the 1999 film Sangharsh as a young actor before making her Debut appearance in the 2012 film Student of the Year. Today, Alia Bhatt has 75.1 million followers on Instagram, placing her fourth on the list of the most popular Indians on the platform.
Alia usually posts her own photographs, but she also occasionally provides videos of her travels and how-to guides on putting together an outfit. She just tied the knot with her longtime beau, Ranbir Kapoor. Her film Brahmastra was a commercial smash.
5. Neha Kakkar
Instagram Followers: 73.8 million followers
One of India's finest singers, Neha Kakkar hails from India. During the 2006 season, she participated in the second installment of the TV reality competition series Indian Idol. The distinctive quality of Neha's voice has earned her widespread renown.
Nikle Current, Kala Chashma, & Dilbar are just a few of the smash hits she's responsible for. She joined the judging panel for seasons 10 and 11 of Indian Idol after achieving great fame in the music industry. Several people enjoyed her "Kata Laga" collaboration alongside Yo Yo Honey Singh. Neha's Instagram following is a whopping 73.8 million strong. Neha's Instagram is loaded with videos and photographs of her singing. She has just expanded her profile to include reel videos.
6. Narendra Modi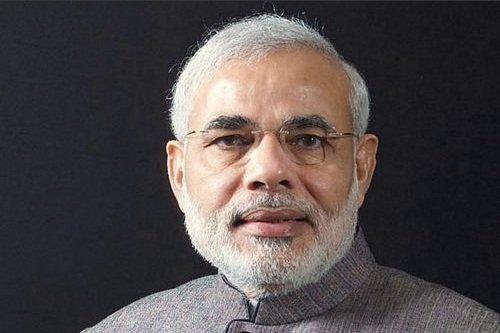 Instagram Followers: 72.7 million followers
There are 72.7 million people who follow Narendra Modi on Instagram. He is the 14th & present Prime Minister of India, and he is an Indian politician. Since he frequently updates each of his various social media profiles, he has earned the nickname "digital Prime Minister of India." In his garden, he fed a peacock, and the resulting video quickly went popular on Instagram.
Video from Narendra Modi's political rallies and other government events may be found on his Instagram feed.
7. Deepika Padukone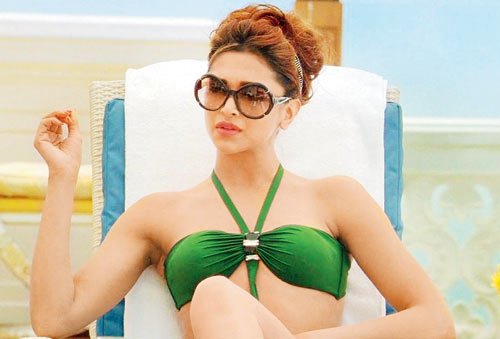 Deepika Padukone ranks #7 with 72.1 million fans. The Bollywood actress Deepika Padukone has won three Filmfare Awards and is the top actress in India. Time magazine included Deepika in their 2018 list of the top 100 most important persons in the world, and she regularly appears in lists of the most famous Americans.
Along with her longtime lover Ranveer Singh, she tied the knot in December of 2018. Deepika first appeared on screen in the 2007 Hindi film Om Shanti Om, and in 2017's Return of Xander, XXX: marked her American debut.
Deepika posts incredible behind-the-scenes music video montage reels and photographs to her Instagram account.
Further, she has been an outspoken advocate for positive mental health, and she uses her social media platform to emphasise this issue frequently.
8. Katrina Kaif
Instagram Followers: 70.6 million followers
Bollywood star Katrina Kaif is a frequent user of many forms of online communication. She established her cosmetics line, Kay Beauty, with the help of social media influencers who quickly became popular among online users.
In addition, she is a frequent contributor to the social network. She keeps her fans up-to-date on her career, workout routines, wardrobe choices, and other interests. She is currently the 8th most popular Indian on Instagram, with 70.6 million followers.
9. Jacqueline Fernandez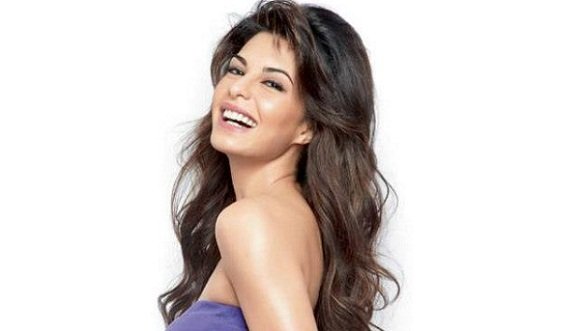 Instagram Followers: 65.3 million followers
The Indian actress Jacqueline Fernandez was born in Sri Lanka, and she is also a model and the 2006 Miss Universe Sri Lanka. She first appeared in the film Aladin in 2009, and since then, she has been a favourite among Bollywood audiences.
In India, Jacqueline is beloved by fans who call her "Jacq of hearts." 65.3 million people follow Jacqueline on Instagram. When TikTok wasn't blocked in India, she became a viral sensation on the app. Now she's become rather successful with her Instagram reels, in which she performs lip sync and dance routines.
10. Akshay Kumar
Instagram Followers: 64.2 million followers
He has almost sixty-three and a half million Instagram fans. Popular in both action and comic films, he hails from India. Akshay Kumar, has appeared in 61 Bollywood films since his debut in 1991. His Instagram is loaded with workout videos and candid shots from set and having 64.2 million followers.
Conclusion
You're looking at the top Indian Instagram users, so you know who they are. It's obvious that those who post things that are even remotely true to life receive a lot of admiration from their followers.
 The most important thing to remember is that despite the fact that these rankings will likely continue to change, Instagram's overall popularity has only grown over time. There have been a record number of users on the site. We hoped that by compiling this list, you were able to get a glimpse inside some of the most popular Instagram accounts.