Nothing ever beats the smile of a newborn baby booming into life. The tiny tidbits of the small newborn, gesturing ingeniously or even sleeping cohesively is a sight to die for. No doubt, every parent harbors a dream of seeing their imagination take form as a baby. But hey, is every parent dream fostered?
In a time where infertility has been a blocking stone to parenthood, surrogacy has emerged as one of the options to ensure that parents can realize their dream of a child. Surrogacy involves artificial reproduction either via gestational or in form of traditional surrogacy. India with its advancement in medical sciences is a top-notch destination for surrogacy services. And therein comes these top rated surrogacy centers. So head downstairs as we portray a list top 10 best surrogacy hospitals in India: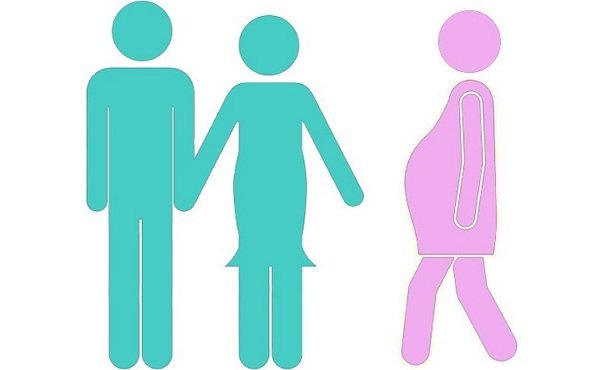 10. Indira Infertility Clinic and Research Center
The first stop on our list is Indira Infertility Clinic and Research Center in Udaipur. It has been in the reckoning since 1988 and has been a top destination for parents seeking surrogacy services. It offers services fertility specialization like IVF, surrogacy, embryo freezing, tubal ligation and more.
The clinic has a pretty high successful rate and is laden with advanced technology and superlative infrastructure.
Address- 9, South Patel Nagar, Near Patel Nagar Metro, Station, New Delhi, Delhi 110008
Phone No- 076650 09964
Website- http://indiraivf.com/
9. Shivani Fertility & Mother Care
Next up is the Shivani Fertility and Mother Care located in Jaipur. It has been running successfully since its incorporation back in 2004. The hospital offers personalized IVF service alongside surrogacy services within an affordable budget range.
It features a team of highly professional expert who has traded the surrogacy and artificial insemination procedure with great results. One can visit their hospital and seek infertility medication as per the desired need.
Address- Saket Hospital Sector 10, Meera Marg, Agarwal Farm, Mansarovar, Jaipur
Phone No- 0141-2785075,
Website- http://www.doctorsinjaipur.com/hospital/shivani-fertility-and-mother-care.php
8. Nova IVI Fertility
Placed at eight on the list is Nova IVI Fertility Hospital also commonly known as Pulse Women's Hospital Pvt. Ltd. The hospital is located in the suburbs of Ahmedabad and is easily accessible by city transport services. It features awide range of modern methodical treatment procedures along with state-of-the-art
The hospital offers professional quality surrogacy services for parents in need. It has performed more than thousand cycles of ICSI and IVF profligacy on annual basis with high success ratio.
Website- https://www.novaivifertility.com/
7. Apollo Hospitals Centre for Assisted Reproduction
Apollo, does it need any introduction as far as we know. Nevertheless, a well-known hospital franchise spread across national and international territories, Apollo is widely famed for its medical services. It's 'Apollo Hospitals Centre for Assisted Reproduction' provides services related to surrogacy and fertility.
Apollo offers one of the best and cheapest cost services when it comes to the surrogacy and fertility. The success ratio is one on the higher equivalent which marks its rise in the medical genre. One can access its services via any of its centers across the nation.
Website- https://www.apollohospitals.com/procedures/infertility-care/facts
6. BLK Super Speciality Hospital
BLK Super Speciality Hospital located in Delhi, the capital city is the next to feature in our list. It has marked its surrogacy clinic with modern amenities and tools alongside top professionals. Such utmost care to facilitate the patients need is what has made BLK Super Speciality Hospital a prime choice for many.
It's has carved a name for itself as a reliable option for surrogacy and infertility program for people across the capital city of Delhi. It's easily accessible via the city transport.
Website- http://www.blkhospital.com/
5. Virk Centre for Human Reproduction
Located in the fast-growing city of Jalandhar, Virk Centre for Human Reproduction is a well-known clinic for surrogacy services in the Northern India. It's is a prime option for people seeking ray of hope in lieu of infertility. It offers services related to ICSI, IUI, IVF, hatching, sperm retrieval and more. As for the stats, it's facilitated a high time 72.54 % pregnancy successful ratio through ICSI and IVF services in last year.
Website- http://archivehealthcare.expressbpd.com/200910/punjabspecial07.shtml
4. Bloom Fertility Center
The largest individually owned IVF unit in India, Bloom Fertility Center finds itself picked at the fourth It has four branches across the nation, i.e. Mumbai, Chennai, Bangalore and Delhi; and has made a name for itself as a trustworthy surrogacy service provider. The main center of Bloom Fertility Center is located in Mumbai and has served many national and international clients till date.
Website- http://www.bloomivf.com/
3. Dr. L H Hiranandani Hospital
The most renowned reproductive IVF treatment and surrogacy service provider in India, Dr. L H Hiranandani Hospital glitters with accolades throughout its tenure. The hospital is located in Mumbai and is part of the Hiranandani group.
It has a team of highly professional acquaintances who runs the diagnosis and treatment as per personalized needs.
Phone No- 022 2576 3300 / 3333
Website- https://www.hiranandanihospital.org/
2. Infertility India
A well-known fertility center spread out across the nation via it's five fully fledged clinics, Infertility India is a name to trust upon. It has been providing its services since last 20 years making themselves one of the most experienced on the block.
The clinics are spread out in Chandigarh, New Delhi, Navi Mumbai and Nerul. It offers services in infertility, hatching, and surrogacy medication. The entire process is handled by anexpert team well supported by modern medicinal instruments and top-notch services.
Website- http://www.infertilityindia.com/
1. Max Healthcare
Placed at the top of the list is Max Healthcare, the foremost and frontrunner in surrogacy and infertility services in the nation. Infertility and surrogacy services are provided via Max Healthcare's numerous outlets and branches spread across the nation.
It offers peak reproductive assistance supported by a highly skilled expert team of medical professionals. The charges are also on the affordable side, making it's a livelier option for anyone seeking surrogacy services.
Address- Head Quarter- New Delhi
Website- http://www.maxhealthcare.in/
No parents should never realize their dream of bearing a child. Even if complication remains in reproductive assistance, the modern day option like surrogacy has marked that every parent lives their dream. We hope this specific list helps out multiple parents seeking best surrogacy services in India. After all, nothing beats the sight of a smiling newborn baby.
Save
Save