Indian women today have become highly conscious about beauty and are ready to incur a lot of expenditure on skin care products such as moisturizing lotions, fairness creams,and skin astringents. The Indian market is flooded with a wide array of products to cater to the diverse needs of the women with different skin types and each brand claims to be the best. It makes it more confusing to find the right fairness cream and hence we went through several products to find the best fairness cream for you.
We considered criteria like the market penetration, the effect of the cream, the content of the cream, the reviews of the cream and the value for money along with the brand image.
All these criteria helped us in coming up with the list of top 15 fairness creams available in India.
15. Nivea Visage Sparkling Glow
Nivea is a well-known brand and it is known for the quality products. If you are not sure of your skin type then you can buy this cream as it is fit for all types of skin. The cream acts on your skin and leaves you with a glowing skin.
14. Biotique Bio Coconut Whitening and Brightening Cream
If you are a fan of herbal products then you can buy this cream without a doubt. The cream contains the extract of coconut oil along with other essential nutrients which will ensure a fair and glowing skin.
13. Garnier White Complete Multi Action Fairness Cream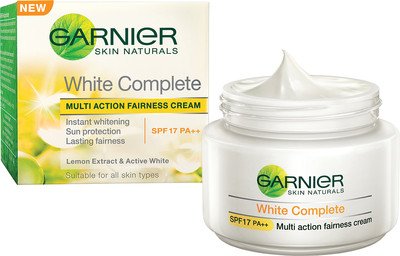 One of the best fairness creams for women in India is Garnier White Complete Multi Action Fairness Cream, which is enriched with pure lemon essence and Vitamin C. This skin cream from Loreal also has SPF 17 to provide protection for UV rays of the sun.
12. Clear Fairness Cream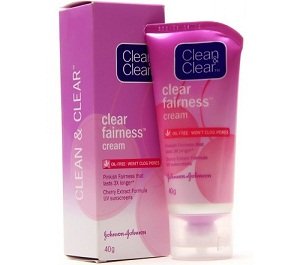 Clear Fairness Cream from Clean & Clear, a product of Johnson & Johnson is another trusted fairness cream in India. The non sticky cream is especially effective for teenagers as it lends a rosy glow to the skin. The cream essentially lightens the skin pigmentation with its special cherry extract formula and UV filters.
11. Lotus Herbals Whiteglow Skin Whitening and Brightening Gel Crème
Next on this list is the well known herbal product called Lotus Herbals White Glow Skin Whitening and Brightening Gel Crème, which lightens the skin using natural products rather than chemical ones, making it suitable for even the most delicate of skin types.
10. Fair & Lovely Advanced Multivitamin Cream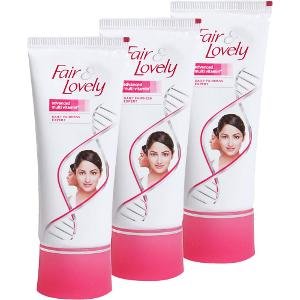 One of the oldest and most trusted fairness cream brands for women in India is Fair & Lovely, which showcases its innovative product called Fair & Lovely Advanced Multivitamin Cream. The cream is loaded with Vitamin B3, which makes it effective for combating problems such as skin pigmentation, darkening and tanning.
9. Revlon Touch and Glow Advanced Fairness Daily Moisturizing Cream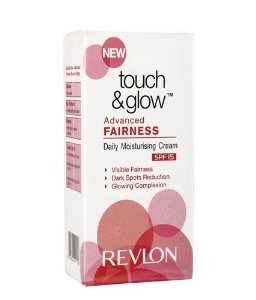 A product of the multinational cosmetic giant Revlon, Revlon Touch and Glow Advanced Fairness Daily Moisturizing Cream, comes next on the list. The cream contains natural ingredients like licorice extracts, bearberry and lotus, along with SPF 15, which makes it perfect as a skin lightening product.
8. Himalaya Herbals Natural Glow Fairness Cream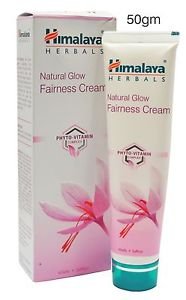 The next name on the list of top 10 best fairness cream brands in India is that of Himalaya Herbals Natural Glow Fairness Cream from the house of Himalaya, a brand well known for using natural products. Saffron and alfalfa present in the product helps get rid of skin pigmentation, besides going softy and glowing skin.
7. Olay Natural White Light Instant Glow Fairness Cream
This is the second product from Olay on our list and this cream has a triple vitamin system which instantly nourishes the skin. The face glows with the regular use of this cream and it is the number 1 choice of people across the country.
6. Pond's White Beauty Daily Spotless Lightening Cream

Pond's White Beauty Daily Spotless Lightening Cream is a premium skin lightening product from Unilever, which contain the richness of saffron and Korean Ginseng. It also has SPF 20, which effectively does away with dark spots and dark circles.
5. O3+ Whitening Cream SPF 30
Next on our list is O3+ Whitening cream. O3+ is a really popular brand and it is worth a try. The effects of the products are quick and long-lasting. The product also acts as a sunscreen and it protects you from Suntan
4. Olay Natural White All in One Fairness Day Cream
A product of P & G, Olay Natural White All in One Fairness Day Cream is a trusted skin whitening and nourishing product suitable for the skin tone of Indian women. Additionally, the cream provides skin rejuvenation as it contains active anti oxidants.
3. Neutrogena Fine Fairness Cream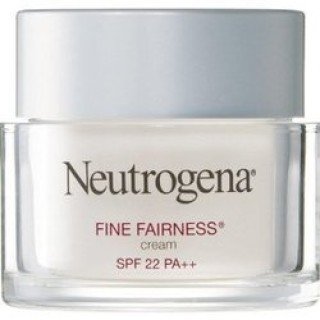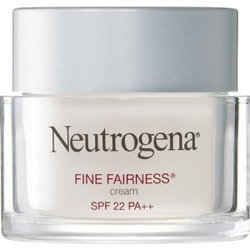 Neutregena Fine Fairness Cream is another top rated skin fairness cream for Indian women in 2015, which promises soft, smooth and glowing skin, in addition to radiant fairness. This dermatological tested cream has SPF 20 which makes it effective against skin tanning due to exposure to UV rays.
2. Oriflame Optimal White Night Cream
If you are looking for a night cream then your search should end here. This cream from Oriflame is one of the best product you will find in the market. The cream has a vitamin e which is certainly very necessary for your skin.
1. Lakme Perfect Radiance Intense Whitening Day Cream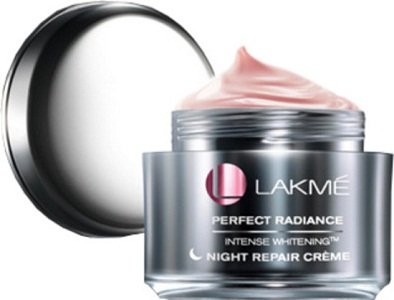 One of the most reliable skin lightening creams for women in India is Lakme Perfect Radiance Intense Whitening Day Cream, which has active ingredients like Chronosphere Vitazyme C and Vitamin B3, which gives perfectly white and flawless skin with regular use.
Making use of one of these skin whitening products ensure beautifully fair and radiant skin for Indian women.
How to Choose the Right Fairness Cream
Here are some of the factors that you need to consider so as to buy the right fairness cream
Skin Type – You need to check the skin type before you start using a fairness cream. Some of them are meant for dry skin while others are meant for oily skin. You need to ensure that you are using the right type of cream. In addition to this, you also need to ensure that if you have sensitive skin then the cream is suitable for your skin type. You can also consult a doctor here or check creams on thecopcart.
Gender Specific – Next thing to consider is the gender part of the product. You will come across creams that are particularly meant for man and then there are several products that are meant for women. Do not flip the role of the products and use them as per your gender. Most of the creams meant for men are much stronger but it can cause irritation to woman owing to the strong composition of the cream.
Effect – Be specific about the type of effect you are looking at. If you are looking at a cream that provides resolution to hyper pigmentation then you must check for the same. There are some creams which are only for dark spot reduction or uneven skin tone. Check for the product details properly before making the purchase.
Ingredients – You must also pay a lot of attention to the ingredients that the cream is made of. Avoid the ones which have steroids or mercury as they are really harmful. We would rather recommend a cream that has an ingredient like bearberry extract, gigawhite, vitamin c, kojic acid, etc.
SPF – We also recommend you to purchase the fairness cream that can double up as a sunscreen. The advantage of this is that you will not experience tan and the effect of fairness cream would be much higher than anticipated. This will also provide protection from UVA and UVB rays. We recommend at least 20-30 SPF sunscreen
These are the factors that you must consider in order to purchase a fairness cream that would be effective for you. Apart from that, it would be wise to check out the reviews as well. Some of the fairness creams can be quite expensive so if you are restricting to the budget then ensure that the cream falls into your budget.