IT sector is one of the most important and fastest growing service sector of India showing great growth in the last few years. Software companies contribute a great deal and are one of the key factors in this growth. Apart from technological and software advancements, these companies also contribute to the economic and financial stability of the nation.
Coming to the top software companies functioning in India, there are a variety of companies and firms in which some of them are already established while others are on their way.
Here we are giving you a countdown of top 15 software companies that is in service in India.
15. AccelTree Software
This company boasts about its innovative technology and the digital mobile platform that it has built over the years. The company aims to have a global presence through its digital innovations. The company has a strength of merely 60 employees but is still doing well enough to get to the list of top 15 software companies in India. AccelTree Software has its headquarters in Pune and the amount if innovation brought in by the company hasalready gained formal recognition and rewards.The most prestigious accolade was gained by the software company when it was recognized as the "Showcase Company for IT Innovation in India" by NASSCOM.
14. Polaris Software Lab Ltd
The Bengaluru based company is mainly known for its Universal Digital Channel platform which the company has built for the leading banks in different parts of the world. The company hugely believes in not only giving you the solution and the product in which it has an expertise, but it also strives by the mantra of "Delivering Excellence." Because of the way the company operates, the clients of Polaris have been successful in gaining a competitive advantage over their competitors.
13. Talentica Software
This company is a relatively new one but it finds a place on our list of top 15 IT companies in India due to the sheer growth and development that the software company has shown over the years. It essentially aims to help various Indian startups develop their own products and software. The company is headquartered in Pune and was founded by the IIT-Bombay alumni. In a country where there is no dearth of software companies, the relatively small Talentica Software has built up its own niche and has in fact been listed in the top 50 companies to work for in India.
12. 3i Infotech
Promoted by ICICI bank in the year 1993, 3i Infotech is a software company that provides IT services along with business process outsourcing for industries such as banking, capital market, mutual funds, amongst a host of others. The company is known for its global presence and operates in countries such as Singapore, United Kingdom, Kenya, and a host of other nations.
11. Honeywell Technology Solutions
The technical arm of Honeywell does extremely well to make it on the list of top 15 software companies in India. Main products offered by the company include data analytics, cyber security technology, edge-cloud communications, amongst a host of other software and technical solutions.The company also strives to make technological innovations in major industries such as automobiles, aerospace, amongst various others. It has been projected that soon the technical arm of Honeywell will contribute to the majority of the growth that the company shall witness.
10. Mphasis
The company was found in 2000 and is headquartered in Banglore. This software company is now led by Balu Ganesh Iyer and now provides employment opportunity for more than 45000 people all around the globe. This company has offices all across the country including Vadodara, Indore, and Pune. The branch offices are also located in Mumbai and Chennai. For more information regarding the company, kindly visit www.mphasis.com.
9. HCL
This company was formed when the parent company R&D business was dissolved to form an IT sector firm that was based in India. Formed and established in 1997, the company was a primary player in the IT hardware industry and other software solutions. Now the company is led by CEO C Vijayakumar and is in the list of top 20 publicly traded companies in India with a market capital of more than 22 billion USD. For more information regarding this company, do visit www.hcltech.com.
8. Cognizant
This IT company was found in 1994 and by 1996 the company started acquiring third party clients. By 2011, the company was ranked at 484 in the Fortune 500 company list. A major part of the employees and transactions happens in India as of such the company is generally deemed as an Indian IT firm. Now the company is led by Francis D'Souza and is now home for more than 150000 employees. To know more about the company, visit www.cognizant.com.
7. Oracle Financial Service Software Ltd.
This software company is managed and served by Oracle corporation. The Indian wing of this country works independently of its international parent company and mainly addresses to financial and banking needs of the country. This software company was first owned by an i-Flex corporation but after the acquisition of Oracle, the name was changed to Oracle Financial Service Software. Reach them and learn more about them at https://www.oracle.com/industries/financial-services/index.html.
6. Mindtree
This company was founded in 1999 by a group of 10 brilliant IT professionals. Now the company has a headquarters in Bangalore and is led by CEO Krishna kumar Natarajan. The company has a global reach with its offices spread out to more than 8 countries. The company provides employment opportunity for more than 12000 people and provide professional and premium services which include data analytics, testing, and digital services. Know more detail about this company from www.mindtree.com.
5. L&T Info Tech
We have now covered half of the list and is now in the 5th position in this countdown. At 5thposition, we have Larson and Turbo which is now an international brand in manufacturing and industrial niche. The Indian wing is led by Sanjay Jalon and is headquartered at Mumbai. Know more about them from their website https://www.lntinfotech.com/en-US/Pages/Home.aspx.
4. Tech Mahindra
The company which was established in 1986 now provides employment opportunities for around 100000 people and has a global coverage of more than 50 countries. From consulting, product life cycle to enterprise business solutions, this company covers most of the niches related to the software industry. Reach them here at http://www.techmahindra.com/.
3. Wipro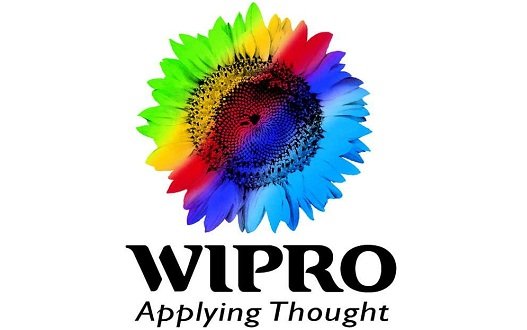 At the third position, we have Wipro which is one of the oldest and most reputed industry in the IT domain. This company started serving services related to software industry from 1980 and is now home for more than hundred thousand employees. With its headquarters in Bangalore, this company has got you covered in all the software related niche including cloud management service, testing, and data integrations. Know more about them from their website www.wipro.com/india.
2. Infosys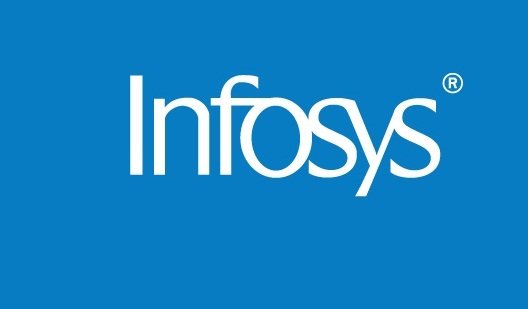 At the second position in this countdown we have another tech giant, Infosys. This is one of the biggest IT company in India and is still growing at a rapid rate. The company has won many awards and recognitions to add to its hall of fame, making this company be one of the most reliable companies with premium customer service and software solutions. The company provides solutions to almost every software niche including management consulting, business applications and software testing. Learn more about them by reaching out to them at www.infosys.com.
1. TCS

At the top position of this countdown, we have TCS. Tata Consultancy Services started functioning way back from 1968 and has been serving a number of projects and clients with services such as social computing, business processing services, business intelligence and assurance services. This company is not just limited to these internet software solutions, the company has already expanded its service wings to niches such as banking, healthcare, and hospitality making this one of the finest and most reliable that the country has ever seen. To know more about this company and to learn more about TCS, visit their website www.tcs.com.
There are a lot of other companies and many potential IT industries making their way up to the top. But the above companies are the best one to provide swift and efficient solutions for all the internet and software needs that you would ever want as of 2018.