Over a period of time, India has gained a global reputation as medical hub, where patients get world class healthcare facilities, coming at affordable prices. Hospitals all over the country are equipped with trained doctors, medical staff and infrastructure, to help the patient get fit and fine with the best possible treatment. Many patients also come from nearest countries to get better and affordable treatment in India. After covid pandemic Indian health care system is improved much better. Here we have come with the list of leading hospitals in India that are most renowned and reputed medical institutions in the country.
Types of Hospitals in India
There are several types of hospitals in India, including:
Government hospitals: These are owned and operated by the government and provide free or low-cost healthcare to the public.
Private hospitals: These are owned and operated by private individuals or organizations and provide healthcare services at a cost.
Charitable hospitals: These are run by charitable organizations and provide free or low-cost healthcare to the economically weaker sections of society.
Corporate hospitals: These are owned and operated by large corporations and provide healthcare services at a cost.
Specialty hospitals: These hospitals focus on specific areas of medicine such as pediatrics, cardiology, oncology, etc.
Super-speciality hospitals: These are hospitals that provide highly specialized medical care, such as organ transplants, neurosurgery, etc.
Rural hospitals: These are located in rural areas and provide healthcare services to the rural population.
Trauma centers: These centers provide emergency care and critical care services for patients with serious injuries or illnesses.
Teaching hospitals: These are affiliated with medical schools and provide training to medical students, residents, and other healthcare professionals.
List of Top Hospitals in India
Here you go:
15. Sir Ganga Ram Hospital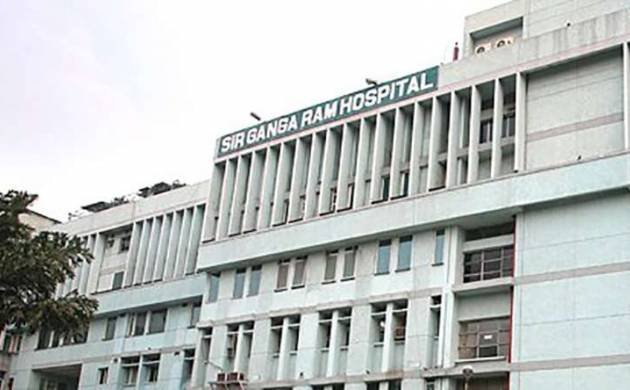 This is a 675 bed multi-specialty hospital located in New Delhi. The Minimal Access Surgery Department of the hospital is the first of its kind in South Asia. The hospital reserves its 20% beds for financially weaker patients and 40% of its OPD patients are treated free of cost. It is known for its advanced medical facilities, experienced medical staff and cutting-edge technology. The hospital is also a teaching hospital and provides training to medical students and healthcare professionals.
Address: Rajinder Nagar, New Delhi, Delhi 110060
Phone: 011 2575 0000
Website: http://www.sgrh.com/
14. KLE'S Dr Prabhakar Kore Hospital, Belgaum
The hospital is located in Belgaum, Karnataka and has a total capacity of 2000 beds. The hospital boasts of an advanced ICU facility which is the largest in India. The Geriatric Care department of the hospital is also renowned throughout the country. India Today magazine in its February 2010 edition called the Trauma care and Emergency Medicine department of the hospital as the best in India.
Address: NH 4A, Nehru Nagar, Belgaum, Karnataka 590010
Phone: 0831 247 0732
website: http://klehospital.org/
13. King Edward Memorial Hospital
The hospital was founded in the year 1926 and is controlled by the Municipal Corporation of Greater Mumbai. The hospital has 1800 beds with 390 staff physicians and 550 resident doctors. The hospital treats about 1.8 million out patients and 78,000 in-patients annually. The hospital's modern infrastructure and the competent team of doctors have made it a preferable destination for patients. Seth G.S. Medical College attached with the hospital offers both undergraduate and postgraduate courses in medicine.
Address: Acharya Donde Marg, Parel, Mumbai, Maharashtra 400012
Phone: 022 2410 7000
Website: http://www.kem.edu/
12. Hiranandani Hospital

The hospital is named after its founder, Dr. L.H. Hirandani. The hospital boasts of all the modern diagnostic and medical services along with a team of well qualified doctors and nurses. The hospital deals in various branches of medicine such as  Gynaecology, Bariatric surgery, Nephrology, Human reproduction, etc. All the medical and diagnostic services are present inside the hospital itself. The hospital also has a system which allows all the hospital beds to be directly monitored from the ICU/ICCU. The hospital also provides special facilities for the physically challenged patients.
Address: Hill Side Avenue, Hiranandani Gardens, Powai, Mumbai – 400 076.
Phone: 022 25763300 / 3333 – 022 71023300 / 3333
Website: https://www.hiranandanihospital.org/
11. Kokilaben Hospital, Mumbai
Kokilaben Hospital is headed by Tina Ambani, the wife of the industrialist Anil Ambani. This hospital was established in 2010 and is a multi-specialty health center. This is a 750 bed hospital. The hospital is well equipped with all the modern amenities and employs a team of specialist doctors. Kokilaben Hospital boasts of a children's heart centre, centre for robotic surgery, plastic and cosmetic surgery centre, brain and nervous system centre, centre for bone and joint and many more specialized departments. The hospital is named after the wife of the founder of the Reliance Industries, Late Dhirubhai Ambani.
Address: Rao Saheb Achutrao, Patwardhan Marg, Four Bunglows, Andheri West, Mumbai, Maharashtra 400053
Phone: 022 3099 9999
Website: http://www.kokilabenhospital.com/
10. Medanta Hospital
One of the most widely acclaimed hospitals in the country is Medanta-The Medicity, which was established in 2009 in Gurgaon. This multi specialty hospital is known for providing world class facilities through its 20 specialty divisions and departments.
Address: Sector 38, Gurugram, Haryana 122018
Phone: 0124 414 1414
Website: http://www.medanta.org/
9. Lilavati Hospital
Lilavati Hospital in Mumbai, which was founded as a charitable trust in 1978, boasts of the best medical facilities in the country, along with state of the art facilities, infrastructure and trained medical staff. This is one of the top class hospitals in Mumbai.
Address: A-791, Bandra Reclamation, KC Road, Bandra West, Mumbai, Maharashtra 400050
Phone: 022 2675 1000
Website: http://www.lilavatihospital.com/
Also Read:  Top 10 Best Hospitals in Delhi
8. PGIMER
The next name on the list of best hospitals in India is that of Post Graduate Institute of Medical Education and Research (PGIMER), which is situated in Chandigarh. The hospital has been serving people since 1960, providing high quality medical treatment through experienced and qualified doctors and nursing staff.
Address: Sector 12, Chandigarh, 160012
Phone: 0172 274 7585
Website: http://pgimer.edu.in/
7. Sankara Nethralaya
Sankara Nethralaya is a world famous eye specialty hospital, which attracts patients from all over the globe for getting high quality and affordable treatment for various kinds of eye related diseases. The hospital has been serving people since 1976.
Address: No. 41 (old 18), College Road, Chennai – 600 006, Tamil Nadu , India.
Phone: +91-44-42271500,+91-44-2827 1616
Website: http://www.sankaranethralaya.org/
6. Tata Memorial Hospital
Tata Memorial Hospital, a government institute, which specializes in the treatment of cancer, is considered as one of the top hospitals in the country. This hospital was set up in 1941 and is dedicated to fighting this deadly disease. The aim of this hospital, which is looked after by the Health Ministry, is to make cancer treatment affordable.
Address: Dr. E Borges Road, Parel, Mumbai, Maharashtra 400012
Phone: 022 2417 7000
Website: https://tmc.gov.in
5. NIMHANS
NIMHANS stands for National Institute of Mental Health and Neuro Sciences, which is based in Bangalore, is one of the pioneers in the field of neuro sciences. It is devoted to treatment as well as research and training in this field and also is equipped with an in-house lunatic asylum with best in class facilities.
Address: Hosur Road, Lakkasandra, Wilson Garden, Bengaluru, Karnataka 560029
Phone: 080 2699 5000
Website: http://www.nimhans.ac.in/
4. Fortis Hospitals
Featuring next on the list of top 10 best hospitals of India is the reputed brand name of Fortis Hospitals, which offer excellent health care facilities, with world class treatment, trained doctors, friendly staff and high class infrastructure. Besides its branches all over India, Fortis extends its services in 11 other countries around the globe.
You can find the Fortis hospital locations here http://www.fortishealthcare.com/ under location tab.
3. Apollo Hospitals
One of the most trusted names in the field of health care and hospitalization in the country today is that of Apollo Hospitals, where patients get state of the art facilities, including treatment, diagnostics, pharmacy and consultancy, from all those who are best in these fields. Apollo has a chain of hospitals all over the country.
Check the locations of Apollo hospitals here https://www.apollohospitals.com/locations/india
2. CMC
Christian Medical College is a name which stands for excellence in the field of medical treatment and research and education, with best health care services meant for all classes of the society. The CMC hospital is known for providing subsidized services for those who cannot afford expensive medical treatment.
Address: Ida Scudder Road, Vellore – 632004, Tamil Nadu, India
Phone: 0416-2281000, 3070000
Website: http://www.cmch-vellore.edu/
1. AIIMS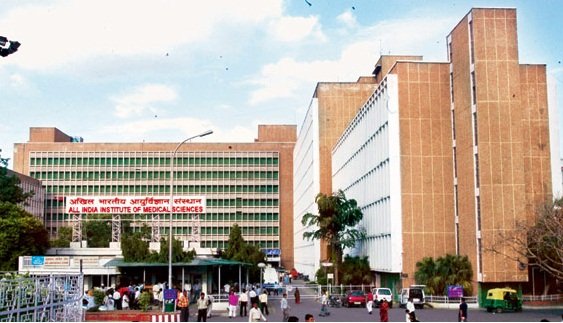 All India Institute of Medical Sciences (AIIMS) in New Delhi has reinforced its position as one of the best hospitals in India, on account of having the best doctors, along with excellent infrastructural and research facilities for various diseases. The institute, which was established in 1956, is also a leading training institute for medical students and healthcare professionals. AIIMS Delhi also conducts research and offers undergraduate, postgraduate and doctoral programs in various disciplines of medicine.
Address: Ansari Nagar, New Delhi, Delhi 110029
Phone: 011 2658 8500
Website: http://www.aiims.edu/
Nowadays patients from all over the world come to India to get the best treatment at one of these highly reputed hospitals.
How To Choose The Best Hospital in India
When choosing a hospital in India, there are several factors to consider to ensure that you receive the best possible care:
Accreditation: Look for hospitals that are accredited by the National Accreditation Board for Hospitals and Healthcare Providers (NABH) or the Joint Commission International (JCI), as these accreditations indicate that the hospital meets certain standards of quality and patient safety.
Specialization: If you need specialized care, look for hospitals that have a good reputation in that area of medicine.
Location: Consider the hospital's location and whether it is easily accessible to you.
Insurance: Check whether the hospital is covered by your insurance plan and if they have tie-ups with insurance companies.
Quality of Care: Research the hospital's reputation, patient satisfaction and their success rates in the treatments you are interested in.
Availability of Technology: Look for hospitals with state-of-the-art technology and equipment to ensure that you receive the best possible care.
Staff: Research the qualifications, experience, and availability of the medical staff at the hospital.
Cost: Compare the cost of treatment at different hospitals and ensure that you understand the costs involved.
It's always a good idea to consult with your doctor and get their opinion about the best hospital for your medical needs.
Qualities of a Good Hospital
There are several qualities that a good hospital should possess, including:
Quality of Care: A good hospital should have a strong reputation for providing high-quality care to patients, with well-trained and experienced medical staff and up-to-date equipment and technology.
Patient Safety: The hospital should prioritize patient safety and have protocols in place to minimize the risk of errors and infections.
Accessibility: A good hospital should be easily accessible to patients, with convenient location, parking, and transportation options.
Patient-centered Care: A good hospital should provide care that is tailored to the needs and preferences of each individual patient, and should involve the patient and their family in the decision-making process.
Communication: A good hospital should have effective communication systems in place, with clear and timely information shared between patients, families, and healthcare professionals.
Cleanliness: A good hospital should be clean and well-maintained, with a focus on infection control.
Quality of Amenities: A good hospital should provide comfortable amenities, such as private rooms, good food, and access to entertainment, to enhance the overall patient experience.
Continuity of Care: A good hospital should have systems in place to ensure continuity of care, both during and after a patient's stay in the hospital.
Transparent Billing & Insurance: A good hospital should have transparent billing and insurance policies and provide a detailed explanation of charges to the patient or their family.
Responsiveness to Feedback: A good hospital should have a culture of continuous improvement, and should be responsive to feedback from patients, families, and other stakeholders.