Top 15 Best Hospitals in India 2018
Over a period of time, India has gained a global reputation as medical hub, where patients get world class healthcare facilities, coming at affordable prices. Hospitals all over the country are equipped with trained doctors, medical staff and infrastructure, to help the patient get fit and fine with the best possible treatment.
Listed below are top 15 best hospitals in India:
15. Sir Ganga Ram Hospital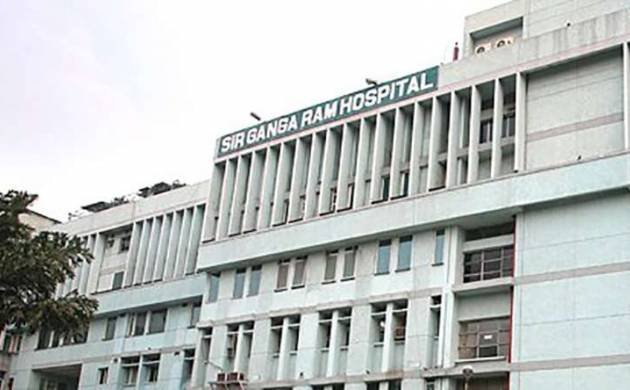 This is a 675 bed multi-specialty hospital located in New Delhi. The Minimal Access Surgery Department of the hospital is the first of its kind in South Asia. The hospital reserves its 20% beds for financially weaker patients and 40% of its OPD patients are treated free of cost.
Address: Rajinder Nagar, New Delhi, Delhi 110060
Phone: 011 2575 0000
Website: http://www.sgrh.com/
14. KLE'S Dr Prabhakar Kore Hospital, Belgaum
The hospital is located in Belgaum, Karnataka and has a total capacity of 2000 beds. The hospital boasts of an advanced ICU facility which is the largest in India. The Geriatric Care department of the hospital is also renowned throughout the country. India Today magazine in its February 2010 edition called the Trauma care and Emergency Medicine department of the hospital as the best in India.
Address: NH 4A, Nehru Nagar, Belgaum, Karnataka 590010
Phone: 0831 247 0732
website: http://klehospital.org/
13. King Edward Memorial Hospital
The hospital was founded in the year 1926 and is controlled by the Municipal Corporation of Greater Mumbai. The hospital has 1800 beds with 390 staff physicians and 550 resident doctors. The hospital treats about 1.8 million out patients and 78,000 in-patients annually. The hospital's modern infrastructure and the competent team of doctors have made it a preferable destination for patients. Seth G.S. Medical College attached with the hospital offers both undergraduate and postgraduate courses in medicine.
Address: Acharya Donde Marg, Parel, Mumbai, Maharashtra 400012
Phone: 022 2410 7000
Website: http://www.kem.edu/
12. Hiranandani Hospital

The hospital is named after its founder, Dr. L.H. Hirandani. The hospital boasts of all the modern diagnostic and medical services along with a team of well qualified doctors and nurses. The hospital deals in various branches of medicine such as  Gynaecology, Bariatric surgery, Nephrology, Human reproduction, etc. All the medical and diagnostic services are present inside the hospital itself. The hospital also has a system which allows all the hospital beds to be directly monitored from the ICU/ICCU. The hospital also provides special facilities for the physically challenged patients.
Address: Hill Side Avenue, Hiranandani Gardens, Powai, Mumbai – 400 076.
Phone: 022 25763300 / 3333 – 022 71023300 / 3333
Website: https://www.hiranandanihospital.org/
11. Kokilaben Hospital, Mumbai
Kokilaben Hospital is headed by Tina Ambani, the wife of the industrialist Anil Ambani. This hospital was established in 2010 and is a multi-specialty health center. This is a 750 bed hospital. The hospital is well equipped with all the modern amenities and employs a team of specialist doctors. Kokilaben Hospital boasts of a children's heart centre, centre for robotic surgery, plastic and cosmetic surgery centre, brain and nervous system centre, centre for bone and joint and many more specialized departments. The hospital is named after the wife of the founder of the Reliance Industries, Late Dhirubhai Ambani.
Address: Rao Saheb Achutrao, Patwardhan Marg, Four Bunglows, Andheri West, Mumbai, Maharashtra 400053
Phone: 022 3099 9999
Website: http://www.kokilabenhospital.com/
10. Medanta Hospital
One of the most widely acclaimed hospitals in the country is Medanta-The Medicity, which was established in 2009 in Gurgaon. This multi specialty hospital is known for providing world class facilities through its 20 specialty divisions and departments.
Address: Sector 38, Gurugram, Haryana 122018
Phone: 0124 414 1414
Website: http://www.medanta.org/
9. Lilavati Hospital
Lilavati Hospital in Mumbai, which was founded as a charitable trust in 1978, boasts of the best medical facilities in the country, along with state of the art facilities, infrastructure and trained medical staff. This is one of the top class hospitals in Mumbai.
Address: A-791, Bandra Reclamation, KC Road, Bandra West, Mumbai, Maharashtra 400050
Phone: 022 2675 1000
Website: http://www.lilavatihospital.com/
Also Read:  Top 10 Best Hospitals in Delhi