The great thing about pizza is that you can customize it to your exact tastes at any given moment by adding whatever toppings you like.
Even while pizza's origins may be traced back to Italy, it has now become a global phenomenon. In fact, it is estimated that the global pizza business is worth around $128 billion, which is quite a bit for a dish that typically only requires three ingredients.
You can make a pizza in about any manner imaginable today. And it's possible to find a pizza you've never had before no matter where your travels lead you.
However, there is a wide range of pizza toppings to choose from. The days of its limited taste selection and dedication to tradition are over. Right now, we can pick from an enormous range of possibilities. The following are only a few examples of Flavors that can be enjoyed by people all across the world:
Most Famous Pizza Flavors Name List
1. Plain Cheese Pizza
That's so simplistic that it nearly doesn't count as its own style, but okay. However, many people consider cheese pizza to be the only "genuine" pizza.
It's the tried-and-true version of Italian pizza we've all become familiar with and love: dough, tomato sauce, and a touch of mozzarella, provolone, or even Parmesan.
It's a hot, chewy, somewhat gooey classic that you can purchase at the neighborhood pizza joint, at a pricey gourmet shop, or even frozen. Adding more cheese makes it more melty and delicious.
2. Pepperoni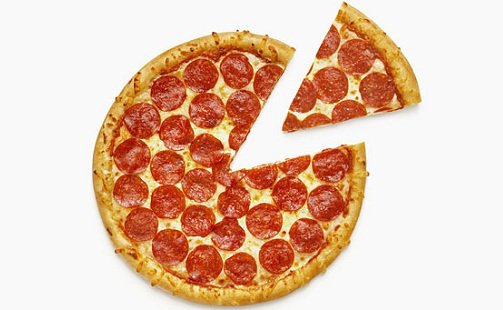 It is one of the best pizza flavors. You can't go wrong with a fatty, slightly spicy, and tasty pizza that's been topped with a few (or a lot) of pepperoni slices.
Easy to prepare at home yet just as delicious as the pizza you get at the neighborhood pizzeria. Westerners have a particular fondness for pepperoni pizza (America, Canada, & Mexico). You won't find pepperoni in Italy, but that doesn't mean it's any less delicious than the American salami version made from smoked beef and pork. This beef is sliced into discs and used as a pizza topper.
3. Double cheese pizza
Especially beloved among vegetarians, this pizza topping consists of two layers of cheese and is a global favorite. Even die-hard cheese fans prefer it. Layers upon layers of cheese are what make it irresistible and worthy of smacking one's lips over. Since pizzas were initially intended to be cheesy, this definition is spot on.
4. Margherita pizza
When we think of Italian pizza, it is almost always Neapolitan pizza that comes to mind; it is the pizza that everyone associates with Italy and the pizza that paved the way for the popularity of New York-style pizza.
The name comes from the city of Neapolitan in Italy, where it was first created with Marzano tomatoes & Mozzarella Cheese over a protein-rich wheat flour pizza crust. Mozzarella di Bufala , a type of mozzarella prepared from the milk of water buffalo indigenous to the marshes of Campania & Lazio, Italy, is an absolute must.
One popular style, the Margherita, is made with San Marzano tomatoes, fior di latte mozzarella, fresh basil leaves, salt, and olive oil, and is enjoyed all over Italy. This is the real deal when it comes to pizza, made the way it was meant to be made in Italy.
5. Peppy Paneer
Paneer, a cheese cube created from pure milk, is paired with fiery red peppers, onion, and other veggies, as well as delicious and spicy sauces, to create the renowned Peppy Paneer style of South Asian cooking. It can be a standalone dish, like pizza, or served as an appetizer with fried rice.
6. Onions and Mushrooms
While some may prefer their pizza with only onions, the traditional topping combination of mushrooms and onions is hard to beat. The combination of these two savoury toppings results in a pizza that is delectable, aromatic, and boldly superb, which may scare away pizza purists but pleases foodies.
7. BBQ chicken
However, BBQ chicken is quite popular in the United States, despite being a Flavor that pizza purists despise. Invented at California Pizzeria Kitchen, this unique take on the classic pizza toppings consists of slicing up some Hot BBQ Chicken and spreading it over the pizza, followed by drizzling some barbecue sauce over the cheese. In the South and Midwest, it's not uncommon to dip the food in Ranch dressing.
8. Hawaiian Pizza
For others, nothing beats the combination of the savoury sauce and melting cheese with the tangy, tropical sweetness of chunks of pineapple. Some people just can't take how drastically different everything tastes.
Back bacon or, more commonly from outside Hawaii, ham is another essential ingredient of authentic Hawaiian pizza. Those are some seriously bizarre and counterintuitive Flavor combos. Despite its widespread availability and devoted fanbase, Hawaiian pizza consistently ranks as among the least preferred pizza varieties.
9. Farmhouse Pizza
It's a classic example of the Italian pizza style, and it's extremely popular around the world. It may be found in virtually any pizzeria. Mushrooms, peppers, tomatoes, red onions, and red bell peppers are all included as toppings. It also features goat cheese, mozzarella, caramelized onions, and spinach. The standard pizza sauce and all-purpose flour go into making the base.
10. Cheese n Corn Pizza
This recipe is both delicious and simple to prepare. You'll simply need a pizza crust, tomato sauce, some cheese, some corn kernels, and some dried herbs for this. While any cheese will do, mozzarella is typically the first choice. It's seasoned with a blend of herbs, including oregano and red pepper flakes, for depth of Flavor.
11. Spring Pizza
It's like pizza, but better for you. Asparagus, fresh chives, and garlic are utilized in this process. The addition of ground black pepper enhances the Flavor. It is most commonly made with fontina cheese, but any meltable cheese can do.
Conclusion
Choose your most favorite pizza flavor and next time whenever you are baking your pizza or ordering one, don't forget to try the all-new flavors and celebrate the best pizza day with your friends and family.
Pizza Flavours FAQs
Q: What are some popular pizza flavors?
A: Popular pizza flavors vary across different regions and personal preferences. However, some universally popular flavors include Margherita (tomato, mozzarella, and basil), Pepperoni (tomato sauce and pepperoni), and Hawaiian (ham, pineapple, and cheese).
Q: Are there vegetarian pizza flavors?
A: Yes, there are many vegetarian pizza flavors available. Some popular options include Margherita (tomato, mozzarella, and basil), Veggie Supreme (assorted vegetables like bell peppers, mushrooms, onions, and olives), and Spinach and Feta (spinach, feta cheese, and tomatoes).
Q: What are some unique and unconventional pizza flavors?
A: Pizza has evolved beyond traditional flavors, and there are now many unique and unconventional options. Some examples include BBQ Chicken (barbecue sauce, chicken, red onions, and cheese), Taco Pizza (seasoned ground beef, lettuce, tomatoes, and cheese), and Buffalo Chicken (buffalo sauce, chicken, ranch dressing, and cheese).
Q: Are there pizza flavors inspired by specific cuisines?
A: Yes, there are pizza flavors inspired by various cuisines. For example, you can find Mexican-inspired pizzas with toppings like salsa, jalapenos, black beans, and cilantro. There are also Italian-inspired pizzas with toppings like prosciutto, arugula, and balsamic glaze.
Q: Are there spicy pizza flavors?
A: Yes, if you enjoy spicy food, there are several pizza flavors that incorporate spicy ingredients. Some examples include Spicy Pepperoni (pepperoni with added spices or chili flakes), Sriracha Chicken (chicken with sriracha sauce), and Jalapeno and Cheddar (jalapenos and cheddar cheese).
Q: Can you get sweet pizza flavors?
A: Yes, sweet pizzas have gained popularity as dessert options. Some sweet pizza flavors include Nutella and Banana (Nutella spread with sliced bananas), Apple Cinnamon (sliced apples, cinnamon, and a sweet glaze), and S'mores Pizza (marshmallows, chocolate, and graham cracker crumbs).
Q: Are there gluten-free pizza flavors?
A: Yes, there are gluten-free pizza options available for those with gluten sensitivities or celiac disease. These pizzas use gluten-free crusts and offer various flavors, including classic Margherita, BBQ Chicken, or Veggie Supreme, with gluten-free ingredients.
Q: Are there seasonal or limited-time pizza flavors?
A: Yes, many pizzerias and chains introduce seasonal or limited-time flavors. For example, during the fall season, you may find pizzas with pumpkin or butternut squash toppings. Some establishments also experiment with flavors based on local produce or holidays.
Q: Can you customize pizza flavors?
A: Yes, customization is a common practice when ordering pizza. Most pizzerias allow customers to choose their own toppings, allowing for endless flavor combinations based on individual preferences.
Q: Are there healthy pizza flavor options?
A: Yes, there are healthier pizza options available. For a healthier choice, opt for whole wheat crust, load up on vegetable toppings, choose lean protein sources like grilled chicken or shrimp, and go easy on the cheese and fatty meats.