Female players certainly get highest attention through the game tennis. The jam packed galleries prove it perfectly. Now it's quite natural for their rankings to remain under scanner. At the same time, it is a fact as well that these players have to face highest challenge than in any other games.
On this context, we present ten best female tennis players of contemporary scenario.
10. Johanna Konta
Johanna Konta is an English Tennis player who presently stands at 10th place with 3,705 points. She is the best British Player and she holds two singles titles. She was born in Australia but later moved to United Kingdom when she was 14. After getting a British citizenship, she started playing for UK in 2012
9. Madison Keys
Madison currently stands at 9th position with 3,897 points. She plays for United States of America and she is known for her aggressive game. She won two singles championships and she is also the first American Female Tennis Player to debut in the List of Top 10 Players since Serena Williams in 1999.
8. Svetlana Kuznetsova
Svetlana is a Russian Tennis Player and at present she stands at 8th rank with 3,915 points. A decade ago she stood at the second rank, this shows her consistent performance throughout her career. She is also the winner of two Grand Slam Championships.
7. Garbine Muguruza
Garbine Muguruza is a 23 years old Spanish player. She presently stands at 7th position with 4,420 points. She secured 2nd position in June 2016 but she later slipped at 7th position. Garbine was also the winner of French Open in 2016. She holds three titles in total.
6. Agnieszka Radwanska
Agnieszka comes at number six in the line-up with 4915 points. Her career best ranking was number two in July, 2012. She is a player known for her strategic approach rather than power games. Her feet movements are considered finest among female players. She reached final of Wimbledon 2012.
5. Dominika Cibulkova
Dominika Cibulkova is a 27 years old German Sports Star. She presently stands at 5th position with 4985 points. This is her careers best rank and she is also the winner of 8 Singles Titles. Dominika is also the fourth player to win the WTA Tournament on debut.
4. Simona Haleps
Simona is the best example of getting success quickly. She comes at number 4 position in the line-up with 5073 points. The Romanian tennis star reached final of 2014 French Open final. In the same year she faced Serena in WTA finals. She started playing tennis just at the age of 6. The 23 years became professional in 2006.
3. Karolína Plíšková

Karoline Plíšková is a 24 years old Czech Player. She comes at number 3 in the ranking with 5270 points. Karolina won 7 singles championship and she had also been the runner up for US Open in 2016. This is her careers best rank.
2. Angelique Kerber
Angelique Kerber is a German Player and she tops the chart with second rank. She scored 7115 points in total and she stood at the first place in the world ranking chart in September 2016. Angelique also won a silver medal in 2016 Rio Olympics. She is the winner of two Grand Slam Titles.
1. Serena Williams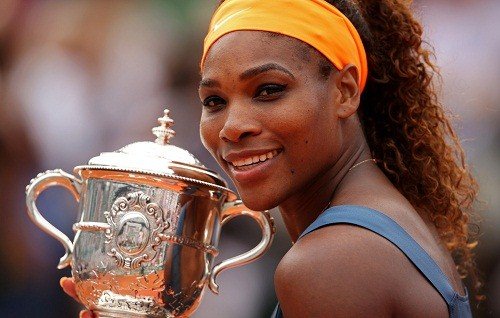 She is already a legend. Serena is just unbeatable. She is well at the top spot with 7780 points. Serena got the top spot for the first time in the year 2002. In 2013 February, she became the oldest player in world tennis to be at top spot. She gained the best position for sixth time in 2013. She is the present US Open, Australian Open, WTA, and Olympic females' singles champion.
Conclusion:
A player's form in tennis is the most uncertain thing over the globe, especially if it is female's tennis. Rankings change frequently. Anyway, we are always there keeping eyes on. Hence, for any upgrade you keep visiting the page and check the status of your favorite star.