Tanish Alladi is a popular Indian actor and his career is mostly restricted to South Indian Film Industry. He has worked in movies like Ride, Ok, Oh My God, Band Baaja and Premika.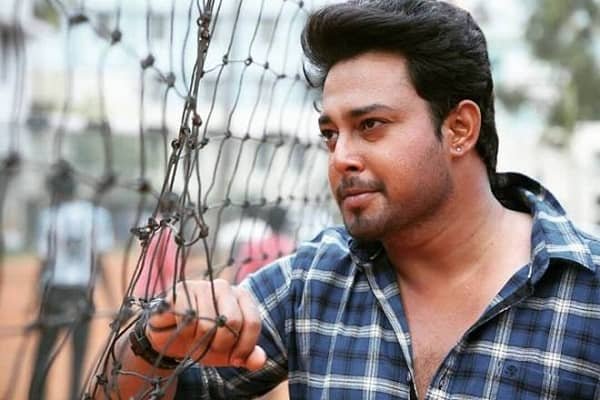 Net Worth
The net worth of Tanish Alladi is not known.
Income Source
The main source of income for Tanish Alladi is the fee he receives for his contribution to the entertainment industry.
Real Name
The real name of this actor is Tanish Alladi.
Date of Birth: 7 September 1991
Age: 26 Years
Height/Weight
Tanish Alladi has an average height as he is 5 feet and 7 inches tall. In addition to this, Tanish Alladi weighs about 75 Kgs.
Marital Status
Tanish Alladi is presently unmarried.
Personal Background
Talking about the personal background of Tanish, it is known that he was born in Eluru in Andhra Pradesh. His family soon moved to Hyderabad after he was born. Later, Tanish was enrolled in Sri Sai Ram High School in Hyderabad and he also went to St. Mary's Degree College in Hyderabad. He completed his Bachelor of Technology from this college. Talking about his family, it is known that the name of Tanish's father was Alladi Yesuvardhan Babu and he served in Indian Army. Unfortunately, Tanish's father is no more. Apart from this, it is known that the name of Tanish's mother is Saraswathi. Tanish also has two brothers. At present, Tanish is not married and he is not planning to get married anytime soon as he is focused towards his career.
Career
Talking about the career, it is known that Tanish started his career at a very young age. He worked in a movie as a child artist in a movie called Prem Katha. This was way back in 1999 but this sparked up his interest in the entertainment industry. He soon decided to work in entertainment industry. Later in 2000, he got a few more roles as a child artist and he soon decided to stop working so as to concentrate on his studies. He resumed his career in 2008 with the movie called Nachavule and since then he has worked in many south Indian movies.
As per the information available, he worked in over 20 movies until now and two of his recent work includes Premika and Nakshatram. Both of these movies were released in the year 2017. At present, Tanish is a part of a reality show.