Amit Tiwari is a popular Indian actor and a writer. He is mostly known for his negative villainous roles in various movies and because of such roles, he has gained a lot of popularity.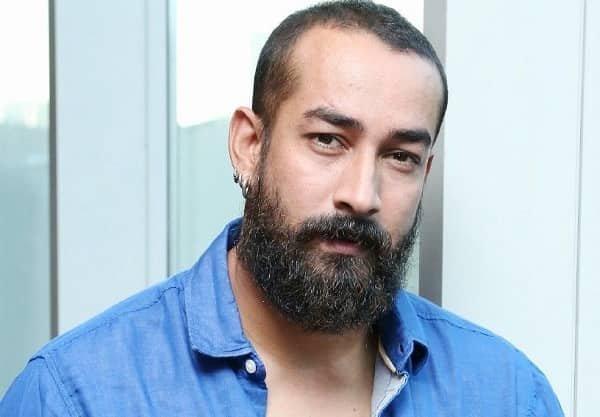 Net Worth
The net worth of Amit Tiwari is not known.
Income Source
The main source of income for Amit Tiwari is the money he gets for his work in movies. He also earns a substantial income because of writing.
Real Name
The real name of this talented actor is Amit Kumar Tiwari.
Date of Birth: Year 1986
Age: 32 Years
Height/Weight
Amit Tiwari has a tall height as he is 5 feet and 9 inches tall. In addition to this, Amit Tiwari weighs about 80 Kgs.
Marital Status
Amit Tiwari is presently married to Pooja Amit Tiwari.
Personal Background
Talking about the personal background of Amit Tiwari, it is known that he was born in 1986. His birthplace is not known but as per some of the sources, a major portion of Amit's life was spent in Hyderabad. Amit Tiwari has his roots in north India and he had always wanted to be an actor. In addition to this, Amit Tiwari's family was always against his decision to be an actor. They instead wanted him to start a business.
He certainly went against his family and he has a successful career today. Talking about his personal life, it is known that Amit Tiwari is married and the name of his wife is Pooja Tiwari. The couple also has a son. In terms of habits, it is known that Amit is really fond of the gym and he likes to workout daily. He is also a dog lover and he owns a pet dog in his house.
Career
Talking about the career, Amit started his career in 2011 when he got his first role in a Tamil movie. The name of the movie was Siruthai. The movie was a success and he started receiving more offers for negative roles. His career had not been restricted to Tamil film industry, he worked in Telugu movies, Hindi Movies, Malayalam Movies and even Kannada movies. In the year 2014, he received his first offer from Bollywood. The name of the movie was Rising of Sarpanch. Later in 2016, he also entered Kannada film industry with Nagarahavu. In 2017, he received an offer to work in Malayalam Film and the name of the movie was Tiyaan. At present, Amit is participating in a reality TV show.