Tahira Kashyap these days best known as spouse of Bollywood actor Ayushman Khurana. However, she herself is a writer, theatre director and former professor from Chandigarh.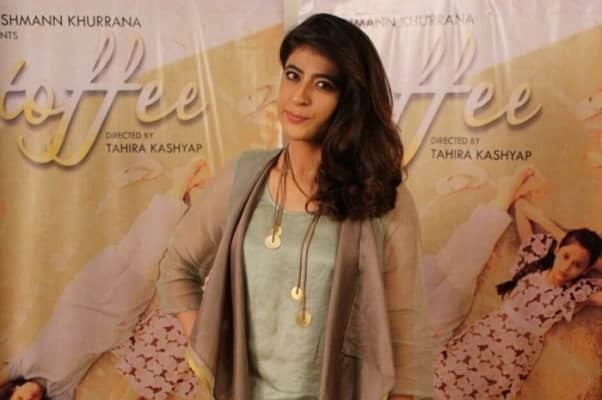 Net Worth
As of 2018, her net worth is 5.8 crore rupees. However, these are taken from various websites and are only estimated
Income Source
Tahira's main source of income is from her writing work and direction.
Real Name: Tahira Kashyap
Date of Birth:  21 January 1983
Nick Name: Not Known
Zodiac Sign: Aquarius
Age:  36 years
Height:  5 feet 6 inches
Weight:  60 kg
Marital Status: Married
Personal Life
Tahira is born to Yajan Kashyap and Anita Kashyap in Chandigarh. She belongs to Punjabi Brahmins family. She went to Yadavindra public school and completed her college from Panjab University in Mass Communications. She is married to famous Bollywood start Ayushman Khurana and has two kids namely Virajveer and Varushka. She tied knot with her childhood boyfriend Ayushman in 2011 after spending 12 years of courtship. She currently is residing in Goregaon (west Mumbai), India. Tahira is a very supportive wife of Ayushman and they share a twisted love story where both had crush on each other for couple years but they never revealed to each other. When Tahira's parents wanted to meet their astrologer friend who were none other than Ayushman's parents. Upon visiting each other the love sparkled and they both fell in love instantly.
Career
She started her career as assistant professor at Mithibai college, Mumbai. After two years, she has joined R.D National college and a year after W.A Science college. Later she got job in Raheja college of Arts and Commerce in Mumbai as professor. Tahira also served as programming head in 92.7 FM Radio station. She also directed a short movie called Toffee in 2018. She has also written the book 'I Promise…A story of love and deceit' This novel was released by Apps Publisher on March 2, 2011.
She also wrote her husband's biography based on the novel named "Cracking the code: My journey in Bollywood". Her other books include Souled Out published by Pustak mahal in 2012.
More Information
Tahira is diagnosed with Stage 0 breast cancer. She is taking treatment and is doing well as on date. Her favourite food is seafood. She likes to read, travel and write. Her dream holiday destination is Kashmir and her favourite color is Pink.
Her favourite celebrities are Shahrukh Khan and Madhuri Dixit. We hope she gets well soon and is back with her writing skills.