Sonu Nigam is considered as one of the most versatile and successful playback singers in the Hindi film industry and is often compared with the legendary singer, Mohammad Rafi, for his amazing voice quality and range. Sonu is also a music composer and television presenter.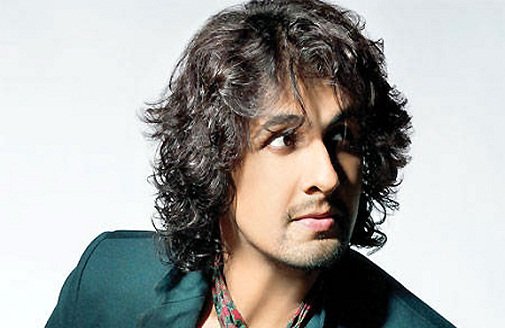 Net Worth: $8 million
Income Sources: Sonu Nigam is amongst the highest paid playback singers in Bollywood today, who is recognized for his melodious voice as well as versatile singing ability. He has also done a large number of stage shows during his career and released some hit music albums.
Born: 30th June, 1973 (43 years old)
Marital Status: Married to Madhurima Nigam since 2002.
Height/Weight: 5 feet 7 inches, 71 kg
Personal Life
Sonu Nigam was born in a small town called Faridabad in Haryana, which is now a part of NCR. He received his singing talent in legacy from his father, Agam Kumar Nigam, who was a professional singer and a noted stage performer. Sonu's talent was recognized by his father when he was just 4 years old and he started training in singing even before he went to kindergarten. He took Sonu to his performances on several occasions and the first time Sonu sang on the stage, he sang a popular song called "Kya Hua tera Wada", along with his father. Soon, his unmatched talent and great aspirations took him to the tinsel town of Mumbai, where he struggled to claim his rightful position in the industry.
Career Graph
After Sonu came to Mumbai to start a career in playback singing in the industry, he had to go through a tough phase in the beginning. However, he did not lose heart and started training under the great artist, Ustad Ghulam Mustafa Khan". Soon, Sonu was recognized in the industry for his golden voice, which was compared with the legend himself, Mohammad Rafi. Sonu got a great chance when he was roped in by T Series to release an album called "Rafi Ki Yaadein", in which he relived the magic created by the great artist by singing his songs. At the same time, he became a well known face in the country as he hosted the popular singing talent hunt show called "Sa Re Ga Ma Pa", which fetched him huge success as well a large number of playback singing offers. His debut as a playback singer in Hindi film industry came in 1992, with a film called "Janam", which received huge success for him. Though Sonu has sung countless songs since then, his most acclaimed performances came in emotional songs such as "Accha Sila Diya" and "Sandese Aate Hain". Another milestone came in his career in 1999, when Sonu released his first music album called "Deewana", which got him rave reviews and made him a singing sensation in the country. Till date, Sonu has come up with as many as 23 music albums in 5 different languages, each one getting huge success. He has also hosted a large number of stage shows, awards functions and television shows.