A romantic drama based TV series running under the Colors TV network, Silsila Badalte Rishton Ka has been making good reviews among the viewers.
The show takes a leaf from difficulties running in the contemporary love stories running around and presents a different perspective of it. Here's us with a brief of it:-
Wiki
The show is produced by Sunjoy Waddhwa under the production house Sphere Origins. The show stars Drashti Dhami, Abhinav Shukla, Shakti Arora, Aditi Sharma and Kinshuk Mahajan in pivotal roles.
The show takes on different aspects like contemporary love story, love triangle and even the extra maritial affairs.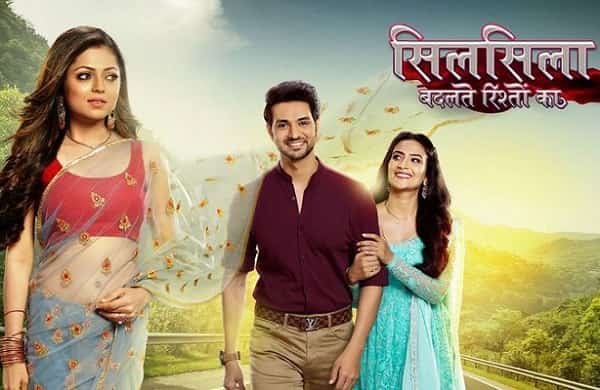 Story
The show is based on the storyline of childhood friends Nandini and Mauli who are separated and they later unite after seven years. The storyline then takes on turns as Nandini falls in love with Kunal, Mauli's husband. The show also shows the aspect of domestic violence happening against women.
The show also takes a 6 year leap later on with another storyline added. The show focuses on the life of Nandi, Mauli, Kunal and Ishaan. Mauli also has a daughter names Mishti and she then moves on with her life. Kunal also has a daughter named Pari. Misti and Pari also meet in the summer camp later on.
The story takes on different turns and twists and it's always on the hook as to how the storyline will pan out.
Timing
The show first premiered on 4th June 2018 and has competed 123 episodes till date. The show is aired from Monday to Friday at 10:00 pm.
Cast Real Name
Drashti Dhami as Nandini Thakur
Shakti Arora as Dr. Kunal Malhotra
Abhinav Shukla as Rajdeep Thakur
Aditi Sharma as Dr. Mauli Malhotra
Kinshuk Mahajan as Ishaan Khanna
Arravyaa Sharma as Pari Malhotra
Maisha Dixit as Mishti Malhotra