An entirely different take on the existing viewpoint on man and his diligence, this show Roop- Mard Ka Naya Swaroop is a nifty piece of offering on the television industry these days.
The show has been making good reviews and is much lived about. Here's us with a briefing of the show-
Wiki
The show is part of Colors TV and is produced by Rashmi Khanna under the Rashmi Khanna Telefilms. It is created and written by Rashmi Khanna herself. The show first made its premier on 28th of May 2018 and stars Shashank Vyas and Donal Bisht in the lead roles.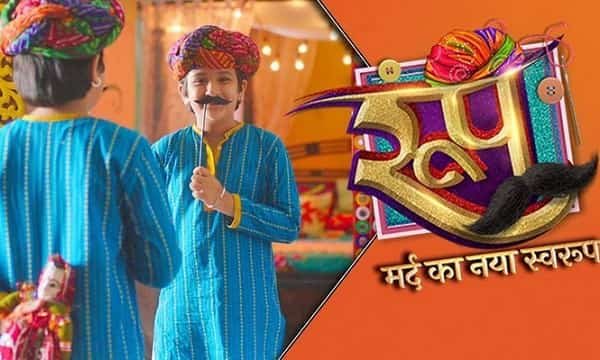 Story
The show begins from a viewpoint of eight year old boy named as Roopendra alias Roop, the titular character of the series. Roop is often seen battling with the patriarchal norms and traditions prevailing in the society. Roop has an extended family featuring his father Shamsher, his mother Kamlesh along with elder sisters Himai, Jigna and Kinjal and also aunt Kaushalya and a cousin Ranveer.
Roop is pretty much interested in cooking, washing, and doing the sewing works which are normally considered the works of a female in the Indian society. The story has also a character Palak is who Jeetu's daughter, Jeetu being the friend of Shamsher. Shamsher doesn't like Palak very much and so doesn't want Roop to continue his friendship with Palak.
Later on Roop is sent to a military boarding school and stays there. He comes back after 15 years where Kinjal narrates the entire story of 15 years to him.
Timing
It is aired on Colors TV from Monday to Friday at 9:00 pm.
Cast Real Name
Shashank Vyas Roopendra Singh
Affan Khan as Young Roop
Donal Bisht as Ishika Patel