Shakira Net Worth, Biography, Age, Height, Husband
Shakira is a Columbian pop star with huge international acclaim as well as tremendous fan following all over the globe. She is not only an accomplished singer, but a storehouse of talent, also being a songwriter, belly dancer and producer. She also holds the record of being the highest selling singer of Columbian origin, of all times.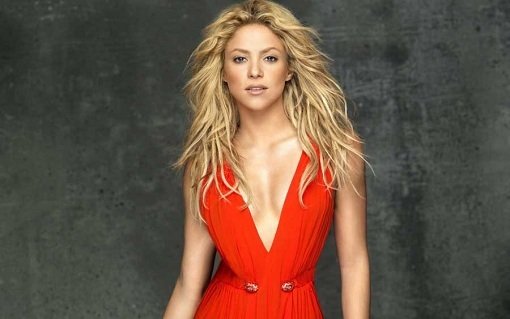 Net Worth: $ 220 million
Income Sources: Shakira is regarded as one of the most successful pop artist in the world today, having sold more than 125 million albums worldwide, out of which 55 million were sold in the US alone.
Full Name: Shakira Isabel Mebarak Ripoli
Born: 2nd February, 1977
Marital Status: Shakira is in a relationship with the famous Spanish football player, Gerard Pique since 2010. Together they have two sons, Milan and Sasha. Prior to this, Shakira was involved with an Argentine lawyer, Antonio de la Rua.
Height/Weight: 5 feet 2 inches, 53 kg
Personal Background
Shakira was born in a place called Barranquilla in Columbia and her father William Mebarak Chadid was a Lebanese settled in the US, and he later immigrated to Columbia while her mother, Nidia Ripoll was of Spanish ancestry. She was the only daughter of the couple though her father had eight children from a previous marriage. Shakira was talented right from the early years and wrote her first poem when she was only four years old. At about the same age, she also showed a flair for belly dancing and proved that she was a born performer. She loved singing and dancing and did a lot of these, right from her school days. As she was instilled with love and gratitude right from her childhood, Shakira became an avid humanitarian even after her grand success as a performing artist. She carried out several philanthropic concerts and also performs charitable organizations. In 2014, she earned the 58th place on the list of most powerful women in the world by Forbes. Her popularity can be judged from the fact that she is the first person to have got more than 100 million followers on Facebook.
Professional Career
As a youngster, Shakira took part in various singing events in her home town and started getting recognition for her talent. She found the support and guidance of Monica Ariza, a local theater producer, who took the hold of her career. She helped Shakira audition for Sony Columbia and she was further sent to audition in Bogota. Here, she was so impressive that she got signed for recording three albums with the company. This was the beginning of a very, very successful career and she went on to become one of the most successful Latina pop singers of all time, at par with Gloria Estefan. Her debut album in English "Laundry Service" was a phenomenal success, selling as many as 20 million copies worldwide. Besides her glorious success on the commercial front, Shakira has been honored with several awards, including two Grammy Awards (mainstream), 8 Grammy Awards (Latin), 6 Billboard Awards (mainstream), 23 Billboard Awards (Latin) and 4 American Music Awards.
Save