Justin Bieber Net Worth, Biography, Age, Height, Girlfriend
Justin Beiber is a popular youth icon today, with an immense fan following on a global scale. This 21 year old Canadian rockstar doubles up as a songwriter and he has climbed the heights of popularity in a very short span of time. He has become one of the most famous and loved celebrities in the world at a very young age.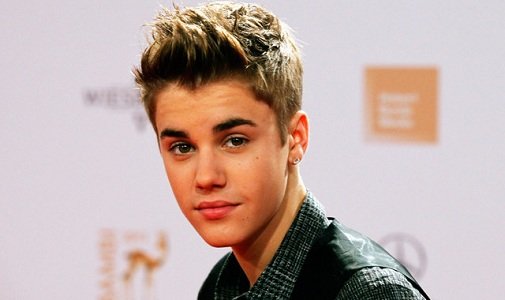 Net Worth: $ 150 million
Income Sources: Justin Beiber makes huge sums from live concerts and record sales, with several smash hits to his name. He makes an estimated figure of a whopping $ 300,000 from each of his concerts. He has also made a considerable fortune through brand endorsements. He is one of the youngest highest paid celebrities in the world.
Full Name: Justin Drew Beiber
Born: 1st March, 1994
Marital Status: Single. He dated a number of female celebrities including Selena Gomez, Hailey Baldwin, Yovanna Ventura, Shanina Shaik and Kendall Jenner.
Height/Weight: 5 feet 9 inches, 66 kg
Personal Background
Justin Beiber was born in London, Ontario Canada and is the only child of his parents, Jeremy Jack Beiber and Patricia Mallette, who were never married. Justin grew up in the custody of her mother, who worked at small jobs to support her son. Beiber attended school in a town called Stratford and did his schooling from Jeanne Sauve Catholic School and St. Michael Catholic Secondary School. As a student, he showed keen interest in sports as well as music, learning to play musical instruments like piano, guitar, drums and trumpet. He started his singing career by winning the second position at a local singing competition when he was only 10 years old. The video was posted on YouTube and here was where Beiber started gaining popularity as a singer. He has a considerable number of females smitten by his cute looks and amazing voice.
Career Graph
Once Beiber became popular on YouTube, he got as many as 10 million views there and this was where he was noticed by Scooter Braun, who introduced him to the famous singer, Usher. The year 2008 was the most important year in his career, as he was signed by Island Records. Then he gave his first album called "My World", with his hit single called "One Time", catapulting him to global fame. The abum made huge collections by selling 137,000 copies in only a week's time. In 2010, he delivered a double platinum album under the name of "My World 2". His subsequent hit albums include "Believe" and "Under the Mistletoe". Another one amongst his biggest hits is the song called "What Do You Mean", one of the record breakers of 2015. He has made a huge fortune as he started young and reached the heights of fame in a very short period of time. Justin Beiber has not only made it commercially but has also been honored with a number of awards for his unmatched talent. He is also known for his amazing lifestyle, driving around in expensive cars such as Fisker Karma Hybrid Car, a gift from Usher.
Save