Robert Downey Jr. is an American singer, actor, and producer who firstly appeared on the big screen at the age of 5. His rising success in the film industry was filled with controversies about substance abuse. However, he was able to reclaim his popularity and is now considered as one of Hollywood's A-list actors. Downey is best remembered today with his role as Iron Man in the Marvel's movie franchise, The Avengers.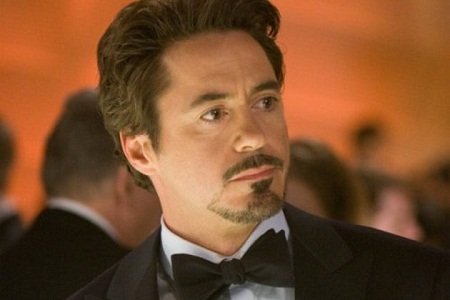 Net Worth: $220 million (Estimated)
Sources of Income: Robert Downey Jr.'s earnings came largely from his acting career, largely from Marvel's The Avengers and Iron Man movies. He even topped the list of the 2015 World's Highest Paid Actors and included 2015 Top 100 Paid Celebrities for a whopping $80 million earnings that year. He and his wife, Susan, also own a production company named Team Downey which is also one of his sources of income today.
Full Name: Robert Downey Jr.
Born: 4th April, 1965 (53 Year)
Marital Status: His first known relationship was with Sarah Jessica Parker, his co-star in the movie, First Born. However, they later separated due to his addiction to drugs. In 1992, he married singer/actress, Deborah Falconer, but due to the same problem with substance abuse, they divorced in 2004. He is now married to producer Susan Levin, whom he met in 2003 and married in 2005.
Height/Weight: He stands 5 feet and 8 inches, and weighs 78 kilograms.
Personal Background
 Robert Downey Jr. was born and raised in New York, particularly in Manhattan, New York City. He is the youngest amongst the two siblings. He is actually not new in the world of showbiz since his parents are both working in the said industry. His mother, who was named Elsie Ann Ford, was an actress while his father named Robert Downey, Sr. used to be a filmmaker and actor. His father has Jewish, Lithuanian, Hungarian, and Irish ancestry, while his mother has Swiss, German, and Scottish ancestry. One unfortunate fact about him is that he was exposed to drugs when he was still young. His father was into prohibited drugs, and he was persuaded by his father to use marijuana at the very young age of 6.
 Career Graph
Robert Downey, Jr. started his acting career in several theater plays way back in the year 1983. He was then hired in the year 1985 as a new cast in "Saturday Night Live". But due to poor ratings, the people behind the show decided to replace all the casts, and that included Robert. But in the year 1986, Robert was given another chance to prove himself. He was given a sidekick role in the movie "Tuff Turf", which was starred by James Spader. In the following year, he was given with a lead role in the movie titled "The Pick-up Artist".
He starred in a number of Hollywood films that helped him earn millions of dollars. Good examples of these movies were Iron Man 3, Avengers: Age of Ultron, and The Avengers. For 4 consecutive years, he was the number one highest-paid actor in Hollywood. It was from the year 2012 up to 2015.
Save