Raksha Bandhan: 10 Most Interesting and Unknown Facts
India is famous for its traditions and festivals, which are meant to bring families and relationships closer. Raksha Bandhan is the festival which unites brothers and sisters in the everlasting bond of love and mutual faith. Sisters tie a scared thread or rakhi on the wrists of their brothers and seek a promise that they will always be there for them. In return, brothers express their love for their sisters by showering them with gifts.
Here are 10 most interesting and unknown facts about Raksha Bandhan: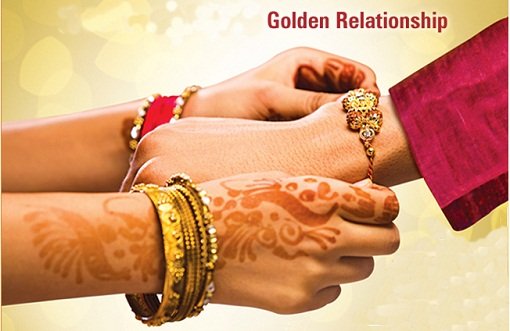 #1. According to the Hindu mythology, Indrani, the wife of Lord Indra tied a thread around his wrist when he was going to fight with the demons. Gradually, the significance of the relationship changed and the thread was then tied by a sister to her brother's wrist.
#2. It is believed that Lord Vishnu granted a boon to demon King Bali that he would stay at his palace, but Goddess Lakshmi did not want to do so. She tied a rakhi to Bali and asked that he should allow Lord Vishnu to leave, in return.
#3. When Lord Ganesha's sons, Shubh and Labh, saw his sister tying a rakhi to Ganesha, they asked him for a sister, so that they could also celebrate the festival of Raksha Bandhan. Lord Ganesha granted their wish and created a daughter from the fire, who came to be known as Santoshi Ma.
#4. Another legend about Raksha Bandhan is that once Lord Krishna cut his hand while flying a kite. Draupadi immediately tore a piece of cloth from her saree and ties it on his hand. In return, Lord Krishna promised to protect Draupadi and he did so during her Cheer Haran.
#5. There is another historical story about Raksha Bandhan. It is said that King Porus restrained from killing Alexander the Great in the battlefield because Alexander's wife had sent a rakhi to Porus.
#6. It is said that Rani Karnavati of Chittor sent a rakhi to Emperor Humayun seeking protection for her kingdom as it was attacked by the Sultan of Gujarat, Bahadur Shah. Humayun embarked to help her but reached too late. Though the Queen died by performing Johar, Humayun defeated Bahadur Shah and gave the kingdom to her son.
#7. The great freedom fighter and poet, Rabindranath Tagore tried to strengthen the ties between Hindus and Muslims by asking them to tie Rakhis to each other. He wanted to unify them in the struggle against the colonial rule.
#8. Raksha Bandhan is celebrated on the occasion of Sharva Purnima every year, which usually falls on the full moon day in the month of August.
#9. The festival is celebrated with great joy and fervor all over the country. Sisters visit their brothers, tie rakhi to them and give them sweets and desserts. Brothers also give them gifts and shagun in return.
#10. The festival of Raksha Bandhan is celebrated in a unique way in Kumaon, Uttarakhand. Besides getting rakhi tied on this day, men also change the sacred thread called janeu too.
This amazing festival imparts a renewed strength to brother sister relationship every year and brings them closer to each other.