The dream to study in Australia shattered for many due to COVID-19 which paved the way for universities & institutions to offer online classes.
Organic, Healthy-living, well-being is a few of the words that have occupied our minds since the onset of COVID-19. And, now the variant Omicron is on its way to causing mayhem to human life.
Amid all these, there comes a much-awaited & courageous decision from the Australian government to lift the travel ban for citizens, international students, and visitors.
Besides the usual overseas health insurance, i.e., OSHC Australia for students and OVHC Australia for working & non-working visitor visa classes, the government has put quarantine conditions to ensure the safety of all.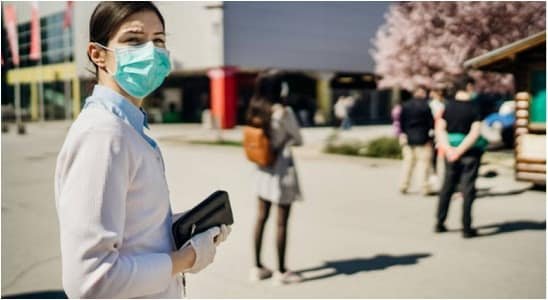 As it is that the international student community feels isolated or lonely by staying away from family & friends. Thus, it is imperative to look after their mental, physical and emotional well-being as it plays a pivotal role in their career.
Let's have a look at the 5 ways to stay healthy with your OSHC Australia. Knowing that your overseas student health cover (OSHC) for Australia will cover you for any emergency is not enough. You need to do and go beyond.
1. Focus on You
The first and foremost thing to do is to start with you. You need to ensure intake of a healthy and balanced diet, get enough sleep, and exercise regularly. You may cook your meals, sleep on time, and try a home-based workout. If you are feeling stressed, try meditating for a while.
2. Focus on Others
If you are put in university accommodation, try to connect with other students and build your network. Try & help others even if they do belong from the same stream. Random acts of kindness to the people around you will go a long way.
3. Build a Routine
Following a routine helps you to lower your stress level and feel more at ease. A disciplined schedule keeps one more in control and less anxious. Properly allocating time for study, exploring your neighborhood, being a part of a student network group, staying connected with your friends & family back home – all contribute to a balanced lifestyle.
4. Make a Group (But not Groupism)
Just because you found a few mates from your home country shouldn't stop you from connecting with other international students. The best way is to look for students with the same hobbies and interests as yours.
5. Ask for Help
Following all the above may also sometimes put you in a stressful situation. In such cases, it is advisable to check and avail of wellbeing support from the university.
Furthermore, since you'll already have a valid OSHC Australia, you may also talk to your GP about the stress. A few of the things that might help you with includes:
University counseling services
Medical assistance
Health system guidance
Friends & family assistance
Whether your overseas health insurance is from ahm OSHC, Bupa OSHC, Medibank OSHC, OSHC Nib, or any other, all of them have a student health and support line. To most of these services, you can also reach directly through their health app or call the 24/7 helpline number.
For those who were waiting for the borders to open and then begin with the student visa application, this is the right time to start. To plan your studies in Australia, you'll need to get your passport ready, receive CoE (Confirmation of Enrollment), buy student health insurance, secure English language score (IELTS, PTE Exam), check finances, apply for a visa, fix flights and accommodation, etc.
Moreover, choosing the right overseas health insurance is also quite necessary. Just scouring through the cheap policies will not do any good. You need carefully select the health cover that perfectly befits your current and future needs. Furthermore, it is also tiresome to visit each OSHC or OVHC provider's website and understand health insurance plans.
To make it simpler, one should visit GetMyPolicy.online to compare and buy OSHC and OVHC instantly. It lists all the providers in one place for you to perform an easy comparison. Not only do you get to compare prices but also the features and benefits of various overseas health insurance.
There are different types of covers offered by these said OSHC & OVHC providers starting from basic or standard to budget and top-level policy. You may also choose from single, dual family policy, or multi-family policy depending upon your situation.
All the OSHC policies offered on the overseas health insurance comparison website will get you an instant policy certificate, are visa compliant and government-approved. You could compare student health cover in terms of support services, out-of-hospital and in-hospital medical services, fees for the accident & emergency department facility, waiting periods, refund policy, and much more.
No matter how much you are occupied & excited to study in Australia, make sure to have proper arrangements for your overall wellbeing. OSHC is mandatory as per the home affairs guidelines. Getmypolicy.online offers you a comprehensive list of insurance products so that you can see what you need, compare, and make your best choice.
Wrap Up:
We hope that this post will shed light on how, to begin with, study in Australia amid travel ban lift. When it comes to choosing overseas student health cover (OSHC), you can visit GetMyPolicy.online to compare and choose the best student health insurance plan. Moreover, you could compare the plans by price, features, etc., and receive an instant health policy certificate. Visit today & get FREE 15 PTE Practice Tests. Try today!