Pandya Store Star Plus TV Serial Wiki, Story, Timing, Cast Real Name
One of the new entry on the Star Plus TV Network is Pandya Store. The first episode of the show was aired on 25 January 2021. It is a drama series, and the show has gained a fair number of audience in a short time. Check out more details about Pandya Store in the sections below.
Wiki
Pandya Store has 30 episodes in the first season, and it is the remake of the Tamil series Pandian Stores. The main characters of the show are Shiny Doshi & Kinshuk Mahajan. In addition to this, the show is being produced by Sphere Origins. The story of the Pandya Store is impressive, and the performance is also very neat. Pradip Yadav, director of Pandya Store, has highlighted the characters to match the theme of the show.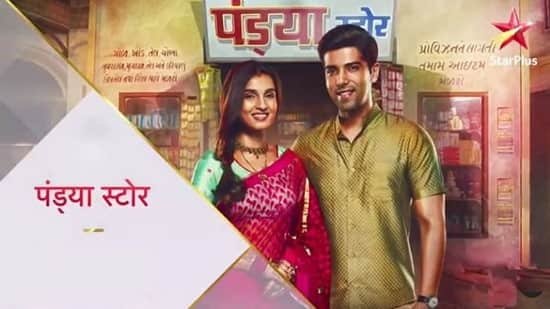 Story
Gautam Pandya owns a grocery store, and Anita wants to marry Gautam with the sole motive of taking control of the Pandya Store. Her plan was almost successful until she found out that the store has been mortgaged for financial aid. After finding out about the Pandya Store, do you think Anita will marry Gautam? If not, what will the Pandya family go through? Find out all these details by watching the show Pandya Store.
Timings
Pandya Store is a relatively new show on Star Plus, and hence it couldn't get the prime time slot. At present, Pandya Store is aired on Star Plus from Monday to Friday at 11:00 PM. Earlier, this slot was used for Lockdown Ki Love Story. Talking about the repeat telecast, we do not have those details at the moment. You should note that Pandya Store is also available on Disney+ Hotstar.
Cast Real Name
Kinshuk Mahajan as Gautam Pandya
Shiny Doshi as Dhara Pandya
Pallavi Rao as Prafulla
Jovian Fernandes as Dev Pandya
SwaranimNeema as Krish Pandya
Harminder Singh as Shiva Pandya
ShrashtiMaheshwari as Anita
Mohit Sharma as Jignesh
ShyaamMakhecha as Hardik
Farukh Saeed as Darshan Pandya
Kruttika Desai as Suman Pandya
KrunalPandit as Jagat Narayan