Shaurya Aur Anokhi Ki Kahani is a Indian Drama Serial on Star Plus. The first episode of this show was aired on 21 December 2020. There are a total of 61 episodes in the series. To know more about the show, check out the sections below.
Wiki
Shaurya Aur Anokhi Ki Kahani is a remake of a Bengali show Mohor. The production house for this show is DJ's Creative Unit. The main characters in the show are Karanvir Sharma & Debattama Saha. It is an exciting story of an old ideology vs equality.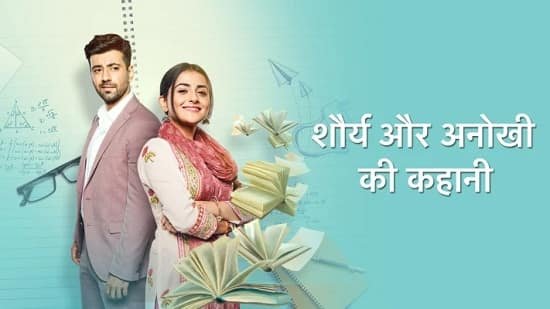 Story
Shaurya Aur Anokhi Ki Kahani is a show that revolves around the ideology of Professor Shaurya Sabherwal. He believes that the girl should only take care of the tasks at home, and she should not work by stepping out of the home. Another important character in the show is Anokhi Bhalla, and her thought process is opposite to Shaurya. Anokhi has a long list of achievements. Shaurya was getting engaged to Shagun, and on the day of his engagement, Shagun informed Shaurya that she would like to go to Cambridge for her education. Shaurya calls off his engagement. In a later sequence of event, Shaurya comes across Anokhi. There is an exciting sequence of event that is about to unfold in Shaurya's life. Watch the episodes to see what lies ahead in the life of Shaurya & Anokhi.
Timings
The time slot reserved for Sharya Aur Anokhi Ki Kahani is 7:00 PM, and the show is aired from Monday to Saturday. You can watch the repeat telecast at 8:00 AM, and 10:00 AM every day. If in case, you are not able to match up your schedule, then you can watch the show on Disney+ Hotstar at your convenience.
Cast Real Name
Debattama Saha as Anokhi Bhalla
Karan Vir Sharma as Prof. Shaurya Sabherwal
Alka Kaushal as Devi Sabherwal
Eva Shirali as Gayatri Sabherwal
Arup Pal as Mr Kapoor
Falaq Naaz as Bulbul Bhalla
Gulshan Nain as Unknown
Sooraj Thapar as Tej Sabherwal
Pyumori Ghosh as Rama Bhalla
Pankaj Kalra as Ramesh Bhalla
Deepa Parab as Aastha Sabherwal
Harsh Vashisht as Alok Sabherwal
ReemaWorah as Kanchan Sabherwal
Khalid Siddiqui as ShaanSabherwal
Shilpa Kataria Singh as Mrs Kapoor
Trishala as Kitty Sabherwal
Sindhu Reddy as Bebo Sabherwal
Bhavna Chauhan as Shagun Kapoor
Poonam Srinaik as Beeji
Rajvir Chauhan as Raja Bhalla