Niyati Fatnani is an Indian actress and a dancer. She worked in shows like Get Up and Dance and Niharika (Baby) Sinha. Niyati is also a professional Kathak Dancer and her moves are just out of the world. Let us learn more about this amazing actress and dancer.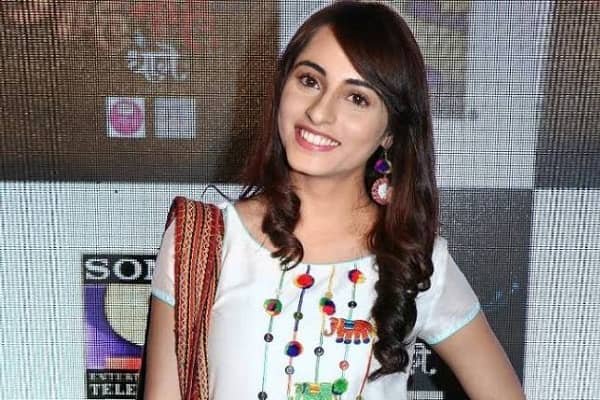 Net Worth
Niyati Fatnani's net worth is not known as multiple sources have listed multiple values and we are not sure about the correct value
Income Source
The main source of income for Niyati Fatnani remains to be the fee that she receives from various shows and movies. She also works in several advertising campaigns and that is also a source of income for her.
Real Name: Niyati Fatnani
Date of Birth:11 January 1994
Nick Name: Not Known
Age: 25 years
Height:  165 cm
Weight:  51 kg
Personal Background
Niyati Fatnani was born in Gujarat and she has spent most of her life in Gujarat. It is known that she completed her schooling from S N Kansagra School as well as Amar Jyoti Saraswati International School in Gujarat. After her schooling, she enrolled for BBA and she completed it from GLS Institute of Business Administration in Ahmedabad. There is not much known about her family but it is known that she has a brother who lives with the family itself
Marital Status: Unmarried
Career
As mentioned earlier, Niyati is a popular dancer and actress. She started her career with D4 – Get Up and Dance in 2016 and the show was aired on Channel V. In the later years she also got a chance to work on small screen. She worked in Yeh Moh Moh Ke Dhaagey in 2017 and this show was aired on Sony TV.
At present, she is working in a show called Nazar and the show is aired on Star Plus. It is surely worth watching her shows as the storyline is very interesting.
Personal Life
Niyati Fatnani had not been very open about her personal life but if rumors are to be believed then she is in a relationship with Rahul Mallah. We are not able to verify the authenticity of this.
More Information
Niyati Fatnani is very fond of dancing and she also took professional training for western dance forms. She was trained at the Academy of Terence Lewis which is surely one of the best dance academies in the country