Managed WordPress Hosting: Top Advantages and Disadvantages
Today, the world has been embracing the technological innovations that continuously happening. These technological innovations are the main reasons why the World Wide Web is introduced to the public. Since this is the trend today, a lot of business entities have been engaging or converting into web-based businesses. But in order to cope with the extremely tight business competitions, we-based businessmen are required to make use of the different kinds of web hosting. These will help them rank their business websites on the top.
The thing is, there are a lot of web hosts that are available these days. This is actually the main reason why it is very hard for you to choose the best web hosting that really fits you and your business as well. One of the best kinds of web hosting is the Managed WordPress Hosting. This is quite different to others since it just focuses on WordPress alone. The big question now is, is this web hosting very helpful for you? Can it help you gain higher business revenues? Well, let's all find out.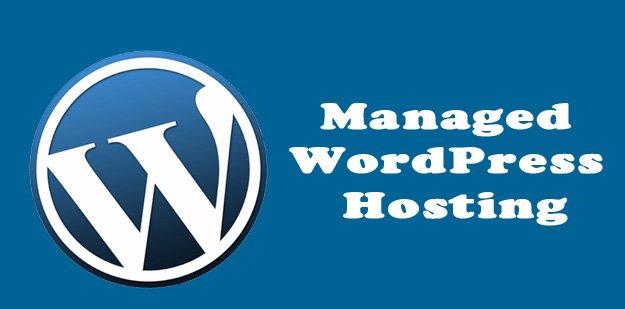 Top Advantages of Managed WordPress Hosting
Of course, there are a number of benefits that you can enjoy from the Managed WordPress Hosting that you choose. As a matter of fact, there are so many people out there who chose to have this type of web hosting all because of these wonderful benefits. There incredible advantages are the ones being written below:
Pre-Tuned Systems – The very first big advantage of having a Managed WordPress Hosting is the pre-tuned systems. With these systems, there is no need for you to mind the optimization of the server. This will be a task of your web hosting provider.
Automatic Updates – A Managed WordPress Hosting has automatic updates feature. Because of this particular feature, you will no longer have to let your mind occupied with the maintenance of your website. Instead, you will only mind the entire flow of your business for a higher business revenue.
Faster Speed – The Managed WordPress Hosting that you have got will make sure that your website will have a faster speed in loading your web contents. This is very significant if you want to pull in thousands or even millions of site visitors. Keep in mind that nitizens do not like entering and taking a tour into a slow-paced website. With the Managed WordPress Hosting, you can surely maintain the higher traffic for your business site.
Secured Backups – Of course, there are lots of files that you are going to store in your chosen server. These files are very important for your business. Without these, you will never achieve the flourishing and profit-making business that you always wanted. This is the reason why Managed WordPress Hosting will help you a lot through its secured backups.
Highly-Secured Website – With the help of the Managed WordPress Hosting, security issues of your data can never be experienced. Your website assured to have a great protection from the possible malware that may come up. This will then lead to a virus-free website for a smooth-sailing online transaction of your business.
Great Time Savings – With this particular web host, it is expected that you will have great time savings. It is simply because all the complex technical matters regarding the web hosting tasks will be handled by your web hosting provider. In other words, you can just focus on some other important things in order for you to have a great business success. Amazing, isn't it?
Some Disadvantages to Watch Out For
 There will surely be some disadvantages associated with the Managed WordPress Hosting, and this is all the same case with the other web hosting kinds. Some of these disadvantages are written below:
Lesser Control – It is expected that you will have lesser control of everything when you choose to have this Managed WordPress Hosting since the complex technical matters will all be handled by your web hosting provider.
Not a Beginner-Friendly One – It must be noted that the Managed WordPress Hosting is not a beginner-friendly one. Meaning to say, if you are a person who is still on the advent of your web-based business journey, going for this web host is not a good idea. Remember that this web host is not that affordable, so you need higher revenue in order to cope with its cost.
All in all, the Managed WordPress Hosting is very helpful for you if you are just well-aware about its ins and outs.