Kumud Mishra is a famous Indian actor. He has worked in Indian movies and he has also worked in theater. One of the most famous movies he worked in was Rockstar and the movie really helped him in gaining the popularity which in turn helped him in getting more offers for the movies and shows. Kumud Mishra has a lot of fans and they are always waiting for his amazing performance on the screen.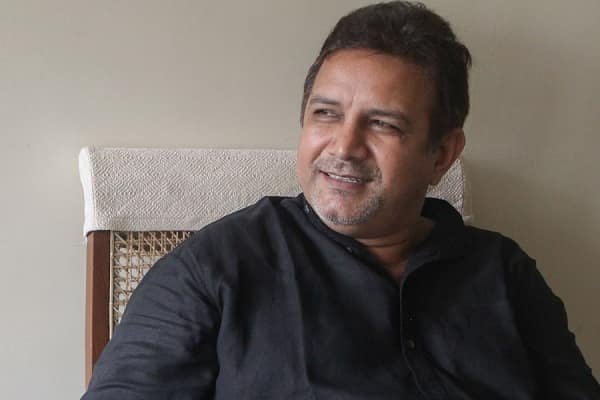 Net Worth
The net worth of Kumud Mishra is not known.
Income Source
The major source of income for Kumud Mishra is the money that he receives for working in the movie. A substantial portion of his income also comes from the fee that he receives for his work in theater.
Real Name
The real name of this talented actor is Kumud Mishra
Date of Birth: Not Known
Age: Not Known
Height/Weight
Kumud Mishra has an average height and he is 5 feet and 7 inches. In addition to this, he weighs about 85 Kgs.
Marital Status
Kumud Mishra is married to Ayesha Raza since 2008.
Personal Background
Talking about the personal life of Kumud Mishra, it is known that he was born in Town Chakghat in Bhopal in Madhya Pradesh, India. A significant portion of his childhood was spent in Bhopal but he later moved to Rashtriya military School in Belgaum, Karnataka. Since his school days, he was found of acting and that is the reason why he decided to pursue his higher education in the field of arts. He went to National School of Drama and from there, he acquired a degree in Bachelor of Arts. Apart from the degree, he also acquired the talent from this college which later helped him in his life. Talking about his family, there is not much of information available about his family but it is known that his father was also a theatre artist. In 2008, Kumud decided to tie a knot with Ayesha Raza. At present, Kumud lives in Mumbai with his wife and he had been living in Mumbai since 1996. The couple also has a son and the name of their son is Kabbu Mishra.
Career
Talking about the career of Kumud, he started his career in 1996 when he moved to Mumbai and the first movie he worked in was Sardari Begum. After that, he only got roles in theatre and later in 2007, he got a role in the movie 1971. In 2011, he worked in Patiala House and Rockstar and since then he gained a lot of fame. After the release of Rockstar, he worked in movies like Revolver Rani, Badlapur, Airlift, Sultan, Rustom and MS Dhoni: The Untold Story. He also worked in Rock on 2 and in 2017m he worked in Jolly LLB 2 and Rukh. His career went in the upward direction after his performance in Rockstar.
Properties and Cars
The details about Kumud Mishra's cars and properties are not listed.