Manjot Singh is an Indian actor who has been featured in many famous movies in Bollywood. Some of the movies that he worked in Oye Lucky! Lucky Oye! And Fukrey. His acting had been so great that he even received a Filmfare award for his work in Oye Lucky! Lucky Oye!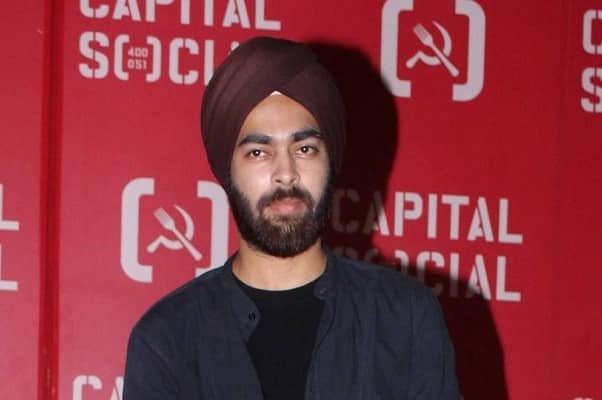 Net Worth
The net worth of Manjot Singh is not known.
Income Source
The major source of income for Manjot Singh is the fee that he receives for acting in the movies.
Real Name
The real name of this talented actor is Manjot Singh.
Date of Birth: 7th July 1992
Age: 26 years
Height/Weight
Manjot Singh has an average height and he is 5 feet and 9 inches. In addition to this, he weighs about 65 Kgs.
Marital Status
Manjot Singh is presently unmarried.
Personal Background
Manjot Singh was born in Delhi and all his childhood was spent in Delhi only. He later went to Hillwood Academy to complete his schooling. He also completed his graduation from Delhi. The name of his father is Paramjot Singh who is an Engineer and the name of his mother is Amrit Kaur Singh who is a housewife. In addition to this, Manjot also has a brother and the name his brother is Sehebjot Singh. Talking about the personal relationship, Manjot is unmarried and he is not planning to get married for a long time as he is still focusing on his career. However, there is rumors he have a girlfriend and the name of his girlfriend is Srishti Jain. In one of the interviews, he shared that he loves cats and dogs and he even has a pet dog.
Career
Talking about the career, Manjot started his career in 2008 while he was still in school. He was taken for the auditions of Oye Lucky! Lucky Oye! But he was rejected by the casting director of the movie. Later, he was selected by the director of the movie selected him for the role of Lucky in the movie. The movie was a huge success in the movie and his work with Abhay Deol was quite amazing. He got a brilliant start to his career. In 2010, he signed for another movie called Udaan and he also performed in Fear Factor – Khatron Ke Khiladi Level 3. Later in 2012, he worked in Pure Punjabi and Student of the Year. In 2013, he worked in the movie called Fukrey and What the Fish. Fukrey was again a hit and in 2014, he worked in Balwinder Singh Famous Ho Gaya. Even 2016 he worked in two movies and the name of those movies was Snafu and Azhar. Snafu is yet to release as it is in the post-production phase. At present, he is working in Penalty and the movie is in the post-production phase. All his roles are unique and all his fans are always waiting for his movies.
Properties and Cars
The details about Manjot Singh's cars and properties are not listed.