Kate Winslet is an English actress who managed to establish a very successful acting career in the Hollywood filming industry. Her excellent acting prowess brought her to a number of acting-related awards such as Screen Actors Guild, Honorary Cesar Award, Hollywood Foreign Press Association, BAFTA Awards, Golden Globe Awards, and Academy Awards. These nominations and wins of Kate Winslet in the said awards are vivid evidences that her acting career never stops soaring until this very day.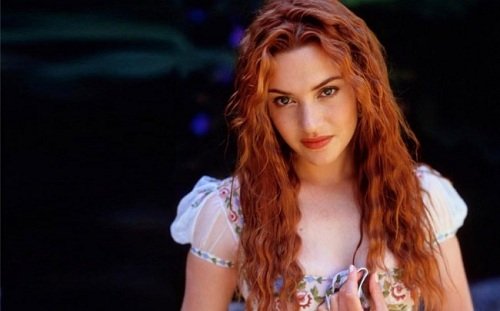 Net Worth: $90 million (Estimated)
Sources of Income: Kate Winslet earned huge amounts of money from her extremely successful acting career. In fact, she earned a whopping amount of $2 million as her salary to the phenomenal 1997 movie titled "Titanic". In the year 2005, she also earned a lot from endorsing Lancome cosmetics, which was around $1.6 million.
Full Name: Kate Elizabeth Winslet
Born: 5th October, 1975 (43 Years)
Marital Status: In the year 1998, she got married to Jim Threapleton but got divorced in the year 2001. In the year 2003, she got married again to Sam Mendes but their marriage did not work out. They got divorced in the year 2011. She then tied the knot with Ned Rocknroll in the year 2012.
Height/Weight: She stands 5 feet and 6 ½ inches, and weighs 63 kilograms.
Personal Background
Kate Winslet has one brother and two sisters. Her brother is named Joss, while her sisters are Anna and Beth. Kate is actually a daughter of a swimming pool contractor father and a barmaid mother. Her mother is named Sally Anne Bridges, while her father is Roger John Winslet. Kate Winslet was raised in Berkshire, England by her parents together with her siblings. At the very young age of 11, she was already the head girl in their class in Redroofs Theatre School in Maidenhead, Berkshire. It was in this school where she enhanced her excellent talent and skills in drama. One year later, she was offered with a commercial advertisement that was aired in the national television. This commercial was for the famous brand of cereal, which was Sugar Puffs. It was directed by the famous filmmaker named Tim Pope. After the commercial, the directed discovered the natural acting talent of Kate.
Career Graph
 Kate Winslet firstly appeared in the television show in BBC, which was a children science fiction serial titled "Dark Season". From that role, she was then offered with so many television and movie projects like the 1992 "Anglo-Saxon Attitudes", the 1993 medical drama titled "Casualty", and the television sitcom titled "Get Back". The singing talent of Kate Winslet was also featured in the soundtracks of some of her films like the "Heavenly Creatures" and the "La Boheme". In the year 1996, she was offered with a big-budget film along with the famous and handsome Hollywood actor Leonardo DiCaprio. This was none other than "Titanic", which was under the direction of James Cameron.
It was released in the following year and gained a whopping worldwide gross income. Some other movies she had were Match Point (2005), Revolutionary Road (2008), The Holiday (2006), Mildred Pierce (2011), and Steve Jobs (2015).
Save